Email Marketing Company in Dubai
If you're a company looking for the most cost-efficient and successful way to engage with customers and promote your products, email marketing is surely one of the most cost-effective and powerful solutions.
It's a direct, ecologically responsible approach to getting in touch with existing clients and prospects, either to keep them informed or to offer them a new service and strengthen your relationship.
By leveraging the power of email marketing, businesses can promote their products or services, build customer relationships, and drive conversions.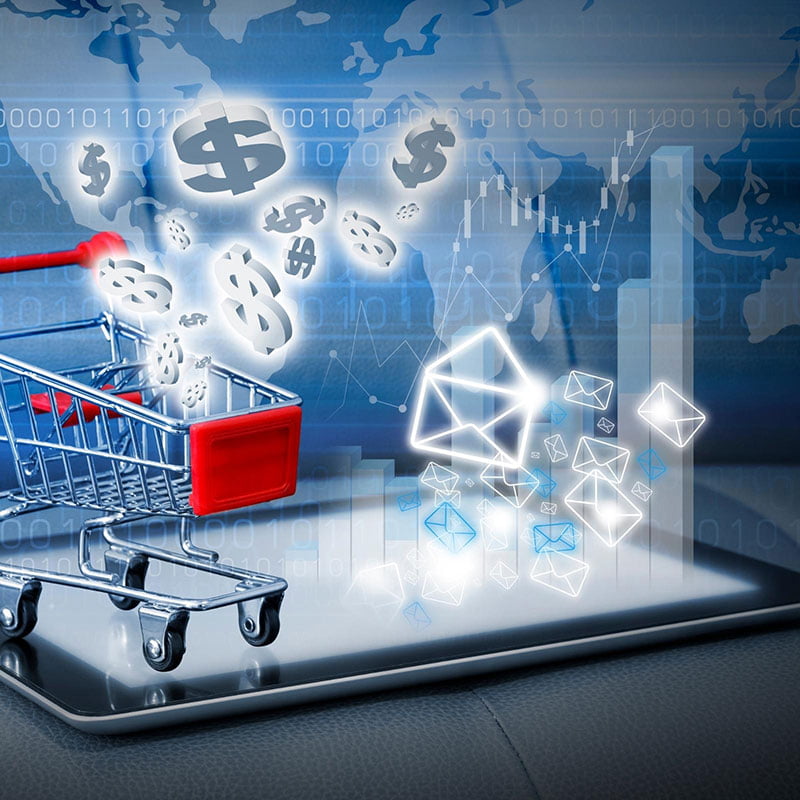 Reach More Customers Through Email Marketing
An email marketing company in Dubai helps businesses create and execute effective email marketing campaigns that drive engagement and revenue growth. Our team of experienced professionals in Dubai creates personalized and engaging email content that resonates with your target audience, leading to improved open and click-through rates. We use advanced automation and segmentation tools to help you deliver the right message to the right audience at the right time. Our email marketing services include list building and management, campaign design and execution, email analytics, and testing and optimization. By partnering with an email marketing company in Dubai, you can unlock the potential of this highly effective marketing channel and drive long-term success for your business. 
From the creative design and scripting of your email templates to precise analytic reporting of opening rates, click-throughs, and unsubscribes, our professionals can handle any part of your email marketing campaign. We can give you relevant campaign management assistance as well as individualized email marketing tactics based on your objectives, goals, and customers.
Email Marketing Services Offered by Wisdom
Email marketing campaign set-up & maintenance
Contact list import in standard file formats
Customized email designs
Set-up & distribution of email lists
Post-campaign review reports
Testing
Segmentation
Automation
Campaign copywriting
Google Analytics set-up
List management
Reporting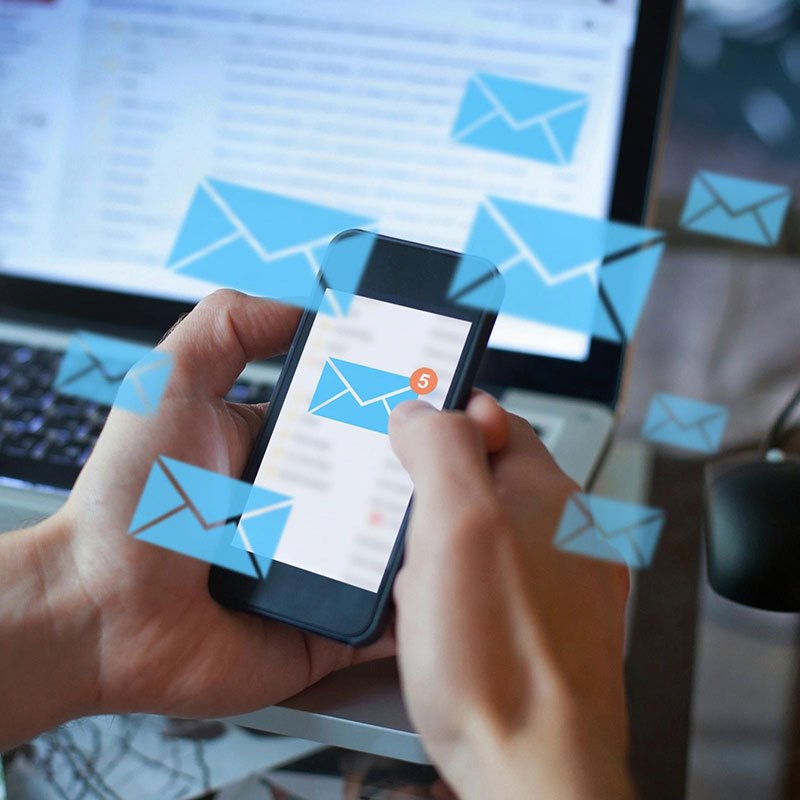 The Most Trusted and Widely Used Professional Communication Medium, Specifically Designed To Help You Achieve Your Business Development Objectives
According to studies, email marketing has a return on investment of over 3,800 percent. Rather than using social media, 72 percent of viewers prefer to get advertising items via email. To obtain special deals, 38% of people claim they subscribe to an email list. You may use email marketing to develop appealing, adaptable, and professional HTML-based emails that will help you bring clients to your door.  Call us today to get the best email marketing strategy for your business.
There is no other advertising medium or campaign that is as cost-effective, easy to set up, customize, access, administer, or offer the same return on investment as this one
Building Your Business From the Ground Up with Effective Email Marketing Strategies
Are you looking for a better digital marketing solution to
help your company expand faster?