Best Mobile UI/UX Design Company in Dubai
Wisdom IT Solutions provides you with its best ui ux design services in an ideal, reliable, and efficient way. Our skilled mobile design team works with a proper strategy on your mobile app and makes it direct use for your business's representation.
We offer you our latest and budget-friendly mobile app design solutions to maintain your business's identity on a high level. Our detailed and minimalistic design approach adds credibility to your business because we are the right match for you.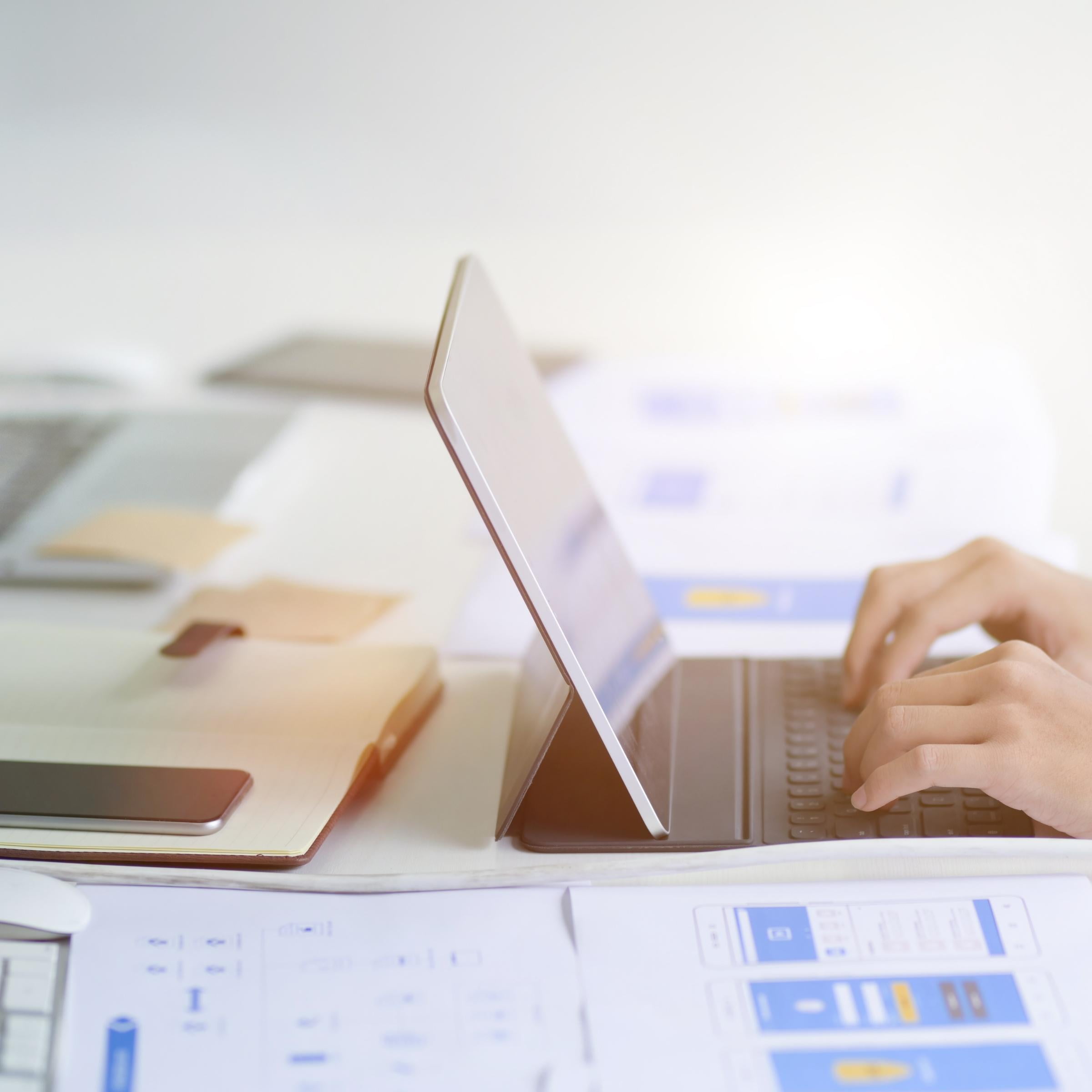 Compete in Mobile App Design with powerful Mobile UI/UX
With our supreme UI and UX design services, we ensure your app is in its experienced place. We claim that a well-designed, efficient, ready-to-use mobile app makes your brand iconic. Our professional and highest-ranking team in Dubai is flourishing with our visuals that fit our clients. To work with the optimum and best mobile UI/UX design company in Dubai, you can make your business superior to other firms.
Why Do You Choose Our UI/UX Design Company?
Wisdom is the name of Dubai's peerless and exquisite Ui UX design company, thriving on its marvelous experiences. Our UX design services in Dubai work to do successful business for our clients, and they also give feedback to others for becoming a partner of Wisdom Tech. They differ from all agencies in Dubai because of our work's uniqueness and strong relations with our worldwide clients. You will get the thing as we align for you:
Extra fast delivery with 100% Satisfaction

Unique aspects of designs from others

Budget-friendly solutions

Result-oriented UI UX designs

Testing and analyzing methods 

Lifetime support
Converting your Design Into Reality
At Wisdom, our innovative and reputable team in Dubai is ready to bring your mobile UI/UX design idea into reality. How our UI/UX mobile app designers work, read the flow below:
We will make a roadmap to reach your final mobile UX design destination. We do our design with proper analysis of the market, target audience, and business goals and according to the latest industry trends.

Our mobile ui ux specialists make your app user-friendly. We will also give a website tour and analyze whether all the backend things are good. So, stay with us. 

Our UX designers fill magic into your apps' visuals which directly convince its visitors to buy your product as soon as possible. 

 We also use our graphics in motion graphic form for checking your user interface on other devices.

Our well-researched team doesn't directly send you UI/UX mobile design work. Your app will go through our goldmine developers, also.
How We Do Design Mobile UI/UX?
High-quality UI/UX Research
Our team of UI/UX design experts uses different kinds of strategies to make your design more catchy. These amendments to your scenario will keep your business high in a competitive market.
Crystal and Clear Path for UI/UX Initiatives
We will help you to stay different and stay in touch with the current design scenarios. It will help you to analyze how you can do better than others.
Combination of Strategy and Design
Our content strategists and mobile UI/UX designer combine their processes and make your mobile app more eye-catchy.
Our expert UI designers make your mobile apps high-quality and have great user interfaces with high prototypes. In this way, you can stay away from other unmeaningful directions.
Wisdom follows the hierarchy in its designs by using unique layouts in reality. It will ensure that your designs are in the right hands.
Our mobile design team will monitor all your required things in a great way. And you won't need to think about the KPI process; focus on your business because our team is working behind you.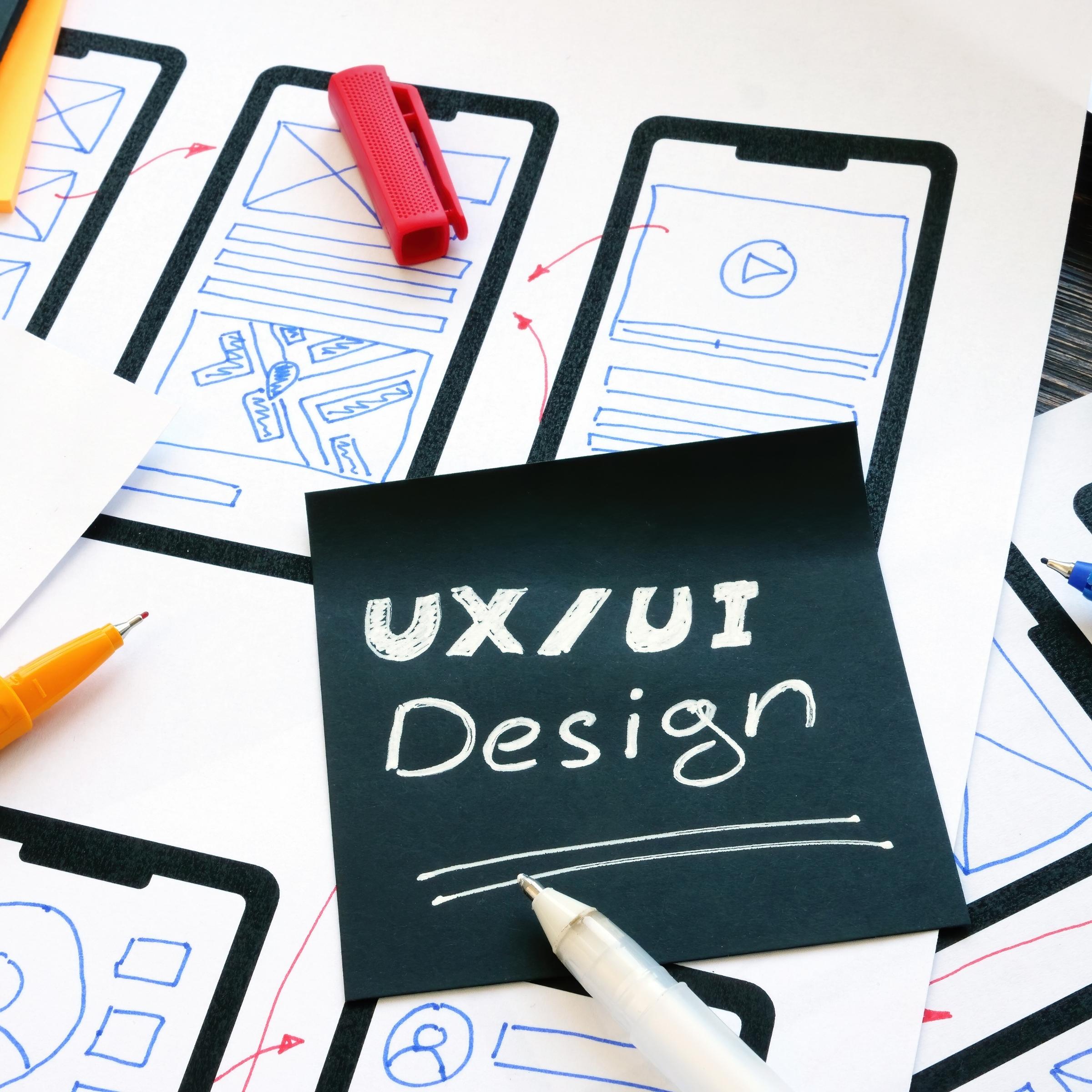 Bringing Business And Branding All Together
We incorporated our entertained idea and wanted designs into the core of a product with the ability to generate emotions. To create the best product,
Wisdom IT Solutions
gathers key user insights. We offer mobile UI/UX designs that enhance your branding, provide credibility, and attract Google bot confidence, resulting in increased visibility and leads.Our services are designed to set you apart from the competition by making you the best in your field. That isn't enough, Though! We also keep track of the product's progress and give post-development support so that market adjustments can be implemented promptly. Our user interface and user experience (UI/UX) solutions ensure that the target audience is engaged and communicated  effectively. With Wisdom's UI and UX Dubai services, you can unveil the actual potential of your company's operations.
Offering a memorable Mobile UI/UX boosts your reputation among new consumers as well as promotes consistency and loyalty among existing clients.
Enhance Your App's Growth With Improved Mobile UI/UX
Frequently Asked Questions
Are you looking for an Adorable Mobile UI/UX to
help your company expand faster?