Google Adwords Agency in Dubai
Today, having an internet presence is essential. Since the internet has supplanted other media for information and communication, businesses must use digital channels to connect with their target demographic. As a leading PPC agency in Dubai, we specialize in Google Ads management and SEM services to help businesses grow and succeed in the digital landscape.
Google Adwords is one of the most compelling and cost-efficient ways to advertise your business online. With over 246 million unique visitors per month, Google is the world's largest search engine, and its advertising platform offers unparalleled reach and targeting capabilities. You may find clients actively looking for the goods and services you provide by using Google Adwords. It means you can maximize your return on investment (ROI) and ensure your advertising budget is used effectively.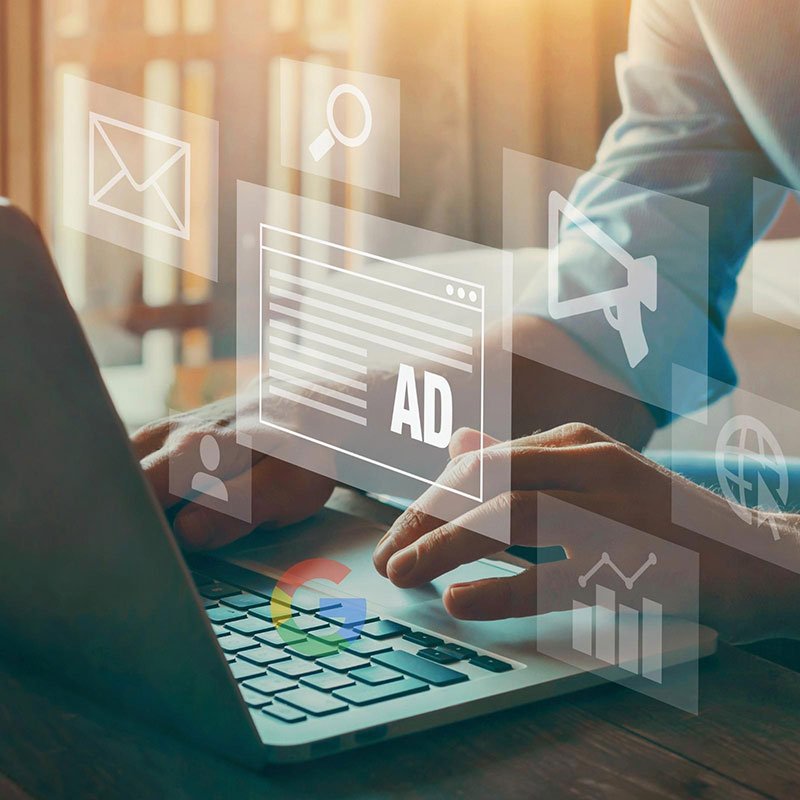 Take your Organisation on next level with google awords agency
Are you trying to increase your internet visibility and grow your business? Stay here with Wisdom IT Solutions, Dubai's leading Google Adwords agency. Our team is here to help you create and manage successful Google Ads campaigns to drive sales for your business. As a top PPC agency in Dubai, we understand the unique challenges of advertising in the region. We have years of experience working with businesses of all sizes and industries to develop customized, targeted advertising strategies that deliver results.
As a top SEM agency in Dubai, we offer many services to help you succeed with Google Adwords. Some of the services we offer:
Google Adwords Campaign Management
We can help you create and manage your Google Ads campaigns, including keyword research, ad copywriting, bid management, and performance monitoring. We use advanced tools and techniques to ensure that your campaigns are performing at their best, and we provide regular reports so you can track your results.
Google Adwords Remarketing
Remarketing is a powerful way to target customers interacting with your brand. We can help you create remarketing campaigns targeting users who have visited your website, abandoned their cart, or engaged with your ads. It can help you increase conversions and drive more sales for your business.
Google Adwords Display Advertising
Display advertising allows you to reach customers across the Google Display Network on websites and apps. We can help you create eye-catching ads that capture your customers' attention and drive traffic to your website.
Google Adwords Shopping Campaign
If you run an Ecommerce business, Google Adwords Shopping campaigns can drive sales and increase revenue. We can help you set up and manage your Shopping campaigns, including product feed optimization, bid management, and performance monitoring.
At Wisdom IT Solutions, we understand the pain points of businesses when it comes to Google Adwords management. It can be time-consuming, complex, and costly. That's why we provide comprehensive SEM services that take the burden off our client's shoulders. Our Google Ads agency experts conduct thorough keyword research to identify your business's most relevant and profitable keywords. We create compelling and engaging ads that draw your intended audience's attention and drive traffic to your website. We use advanced bidding strategies to ensure your ads display to the right audience at the right time. We continuously optimize your Google Ads campaigns to ensure they perform at their best. We provide regular reports that track the performance of your Google Ads campaigns so that you can see the results and ROI.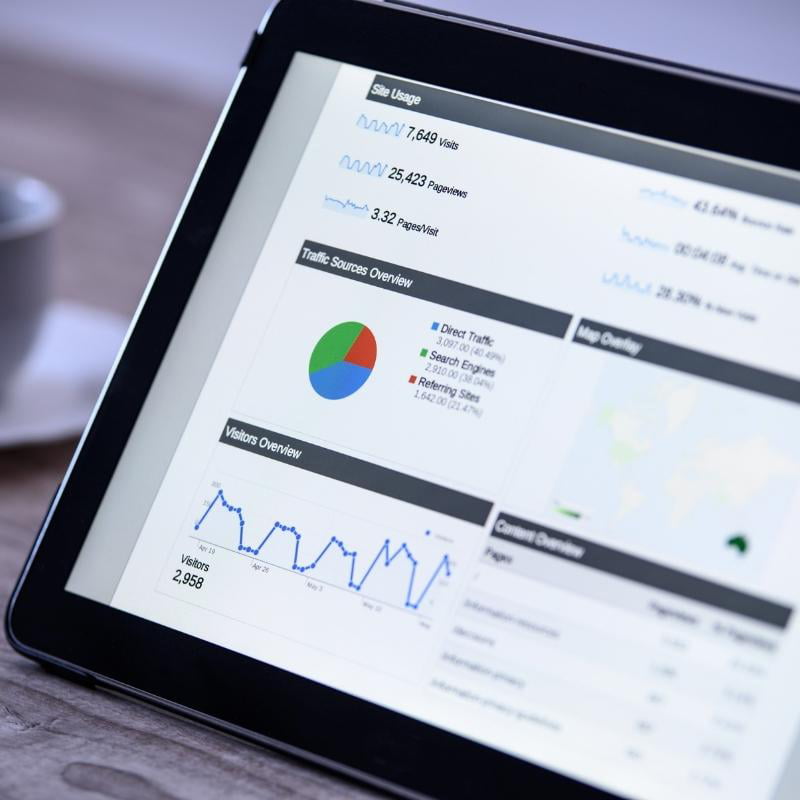 Benefits of Working with Us!
At Wisdom, we have a track record of delivering results for our clients. Our Google Ads agency experts use data-driven strategies to create successful campaigns that drive traffic and generate leads and sales. We offer specialized solutions that are suited to the requirements of each client because every organization is different. Our SEM agency in Dubai takes a holistic approach to Google Adwords management, considering factors such as target audience, budget, and competition to create customized solutions that deliver results.
We use the latest technology and innovation at Wisdom IT Solutions to provide our clients with the best possible service. We stay up-to-date with the latest Google Adwords trends and updates to ensure our clients stay ahead of the competition. We provide transparent reporting to our clients so that they can track the performance of their Google Ads campaigns. Our SEM agency in Dubai offers regular reports that include metrics such as clicks, impressions, conversions, and ROI.
Although Google AdWords is a pay-per-click service, you only pay when a potential consumer clicks on your ad, making it one of the most feasible and cost-effective advertising options available.
Customized Google AdWords Campaigns Can Help Your Business Grow
Are you looking for a better digital marketing solution to
help your company expand faster?