SEO Content Development Company in Dubai
If you believe a keyword-heavy blog post is SEO content, you're wrong. Keywords are important, but your consumers are the main emphasis. Quality SEO content connects with your audience by providing them with relevant information organized around a key phrase that addresses their problem. SEO content development is a type of copywriting that combines Google's finest SEO principles. Our Professional SEO Content Development team helps to grow your brand with optimized and eye-catching SEO content which helps to lead your brand from the competitors.
Consult with the best SEO content development Company in Dubai
Wisdom IT Solutions can help businesses improve their search engine rankings and drive more traffic to their website through optimized and engaging content. Our team of experienced content writers and SEO specialists in Dubai can develop high-quality content that is optimized for specific keywords and designed to engage and inform your audience. By partnering with us for SEO content development, you can ensure that your website is populated with content that not only appeals to your target audience but also meets the requirements of search engines. Our team follows the latest SEO best practices to ensure that your content is optimized for maximum visibility and relevance, which can lead to improved search engine rankings, more traffic, and increased conversions.
SEO Content Development Services provided by Wisdom
Understand User Needs & Behavior
Write Optimized Content
Optimize Technical SEO Elements
Publish & Promote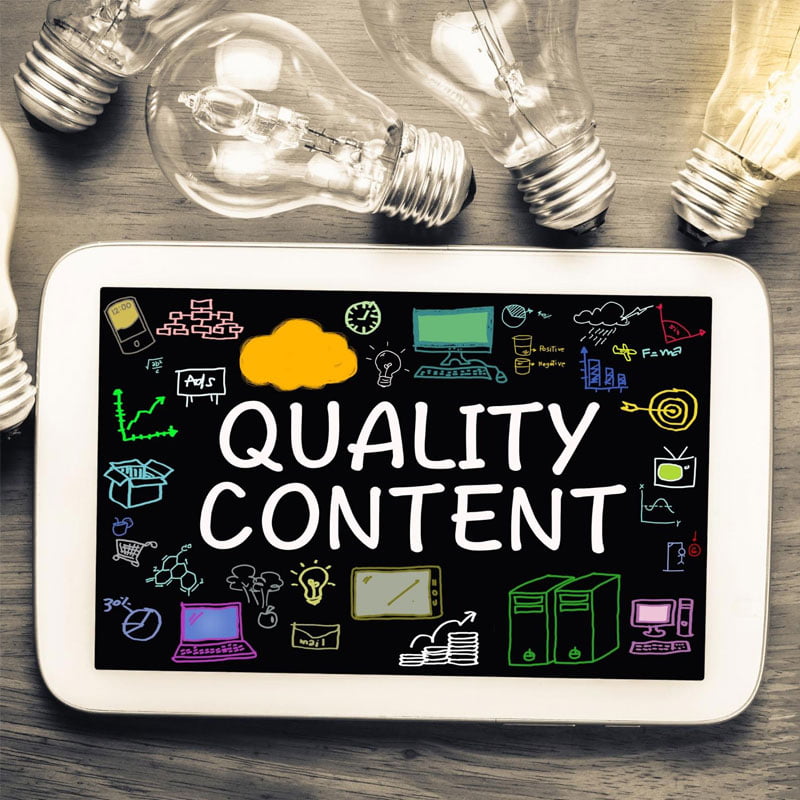 Take the lead with high-quality content
Keywords are still vital for
SEO
 material as per latest Google algorithm updates. But, at its foundation, SEO copywriting is all about creating amazing content that people want to read.
We build high-quality SEO material around a certain keyword (the words that the user types into the search box). There are three objectives here.
1) Make sure you're targeting the proper audience.
2) To meet the demand identified by the key.
3) To increase website traffic and boost rankings.
Want to stand out from your competitors, consult with our expert SEO content writers today!
From macro-copy like web pages and blog posts to micro-copy like product descriptions and picture alt text, SEO content covers it all
Are you looking for a better SEO Content Development to
help your company grow faster?