Joomla Development Company in Dubai
Joomla is one of the most cost-effective, easy-to-use, powerful, resilient, adaptable, and expandable content management systems on the market, with a fan base that includes some of the world's most well-known worldwide businesses and government organizations.
It is an open-source CMS that has battled its way to the top of the CMS race thanks to its nearly limitless possibilities and a vibrant and supportive community.
Wisdom & Joomla development
Wisdom has been at the forefront of embracing and experimenting with new technologies that provide companies enhanced business capabilities for the past 16 years as a top web design and development agency in the UAE, and the Middle East. Our professional teams have gained unparalleled insight into the subtleties of strong platforms like Joomla over the years, and are very proficient at harnessing them to provide you with online solutions that are years ahead of your competition.
Joomla Development Services Provided by Wisdom
We have a remarkably talented team of developers and designers at Wisdom who have years of experience successfully harnessing the extraordinary strengths of the Joomla CMS to create smart, fluid, elegant, and secure websites that provide engaging, efficient online windows for businesses to connect with their customers while realizing business growth.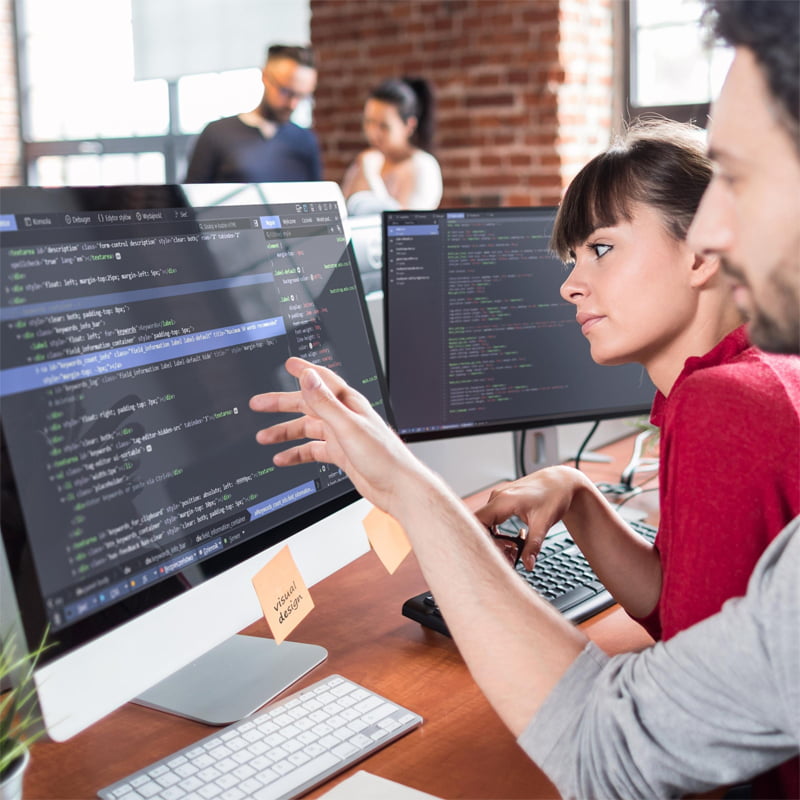 Websites that are outstanding, innovative, and easy to manage and deliver results
Joomla is an award-winning CMS alternative that provides unmatched results while remaining true to its fundamental goal of providing a simple interface for website owners to realize creative aspirations for their online presence. Through a powerful architecture built with PHP and MySQL, this easy-to-use, easy-to-design platform delivers outstanding data integrity, interoperability, adaptability, and resilience.
Joomla is one of the world's most popular and extensively supported open source multilingual CMS platforms, with over 70 languages available. Consult with our Joomla experts today to get more insights.
The Joomla content management system (CMS) allows website owners to effortlessly manage, store, journal, and display information on their sites without the need for outside assistance or substantial technical experience.
With a Joomla business website, you can accelerate your brand's growth.
Are you looking for a Fascinating Joomla Development CMS Solution to
help your company expand faster?