Shopify Development Services in Dubai
Shopify is a strong all-in-one e-commerce platform. It has a lot of features and is well-suited to the needs of an online retail store. The vast majority of the e-commerce shops you visit are likely to be powered by the Shopify development platform. Shopify's e-commerce platform has seen steady growth over the previous six years. So you may be convinced that you made the correct decision in selecting the platform!
With a Shopify site, you'll be able to sell online 24 hours a day, seven days a week, without having to worry about technological issues. It's simple to set up and use, and it has fantastic SEO capabilities to help you advertise your business.
"If you think excellent design is expensive, consider how much terrible design costs."

—Wisdom IT Solutions "If you think excellent design is expensive, consider how much terrible design costs."

—Wisdom IT Solutions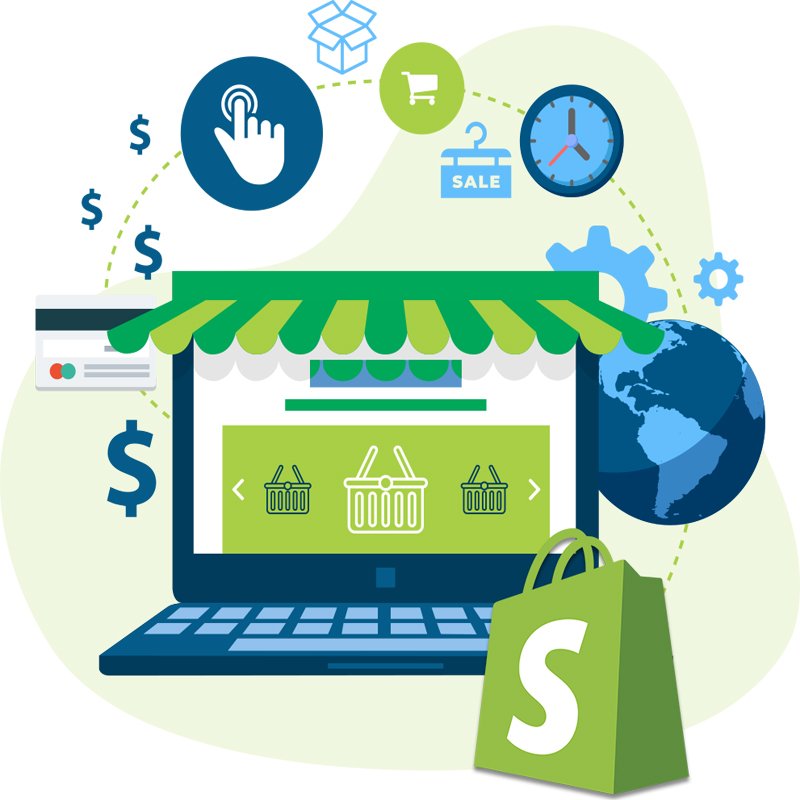 Wisdom & Shopify Development
Wisdom has been a part of the evolution of digital marketing in the UAE, and the Middle East since 2006. Wisdom's customized digital advertising services helped these areas' brands grow, reaching markets from Australia to South America, and from Bahrain to Qatar. With over 16 years of expertise, we have a unique perspective on internet users. The 40+ members of the team are enthusiastic about various aspects of the digital media industry. Take a look at some of our work. We provide high-quality Shopify development support to enable you in selling online with ease.
Our skilled developers guarantee that your e-commerce website is adapted to the nature of your business, ensuring a smooth user experience and excellent retail e-commerce performance 24 hours a day, seven days a week. Wisdom is Dubai's most trusted Shopify specialist, giving cutting-edge e-commerce solutions to a wide range of companies. To offer outstanding e-commerce solutions, we mix our knowledge with our team's creative talent and Shopify's tremendous capabilities.
Why choose Wisdom as your Shopify Development Agency?
Since 2001, we've been providing cutting-edge digital e-commerce solutions.
E-commerce solutions that are highly tailored to fit specific business needs.
A specialized team of Shopify professionals who understand the details of your business and your customers' purchasing habits in order to create unique Shopify websites that help you expand your business.
Expertise with Shopify development websites, as well as devoted SEO assistance.
A proven track record of delivering effective e-commerce solutions to the UAE's top SMEs and multinational corporations.
Extensive customization and powerful storefronts enhance and engage visitors
One of the reasons why Shopify development is so popular among businesses, particularly entrepreneurs, is that it is extremely efficient and user-friendly. Furthermore, Shopify development handles all backend upgrades and maintenance, allowing companies to focus on developing their business.
If you have a limited amount of time to devote to constructing your e-commerce website, Shopify can provide you with an amazing quick-to-market e-commerce solution that satisfies all of your specific requirements without sacrificing quality.
Shopify is a one-stop-shop for all of your e-commerce needs, with services ranging from product inventories, secure checkouts, and shipping to digital marketing and recruiting.
Grow Your Online retail business in the UAE with a Shopify Development Website
Frequently Asked Questions
Are you looking for an Emerging Shopify Development solution to
help your business expand faster?