Shopify Development Agency in Dubai
Shopify is the best-selling eCommerce platform because of its scalability and easy-to-use features that are great for affordably creating your online store. Wisdom IT Solutions provides efficient marketing solutions for your business. In the UAE, expert Shopify developers and designers work beyond your expectations.
We offer one of Dubai's most trustworthy and budget-friendly Shopify development services. Wisdom leads one of Dubai's best digital marketing agencies and has the top-notch team to create your Shopify eCommerce store. Our eCommerce professionals will not only make your Shopify store, but we will also provide you with our enormous setups, including integrations, SEO, store maintenance, customizations, and other migration, etc. We have created many eCommerce stores in Dubai and for our multinational clients.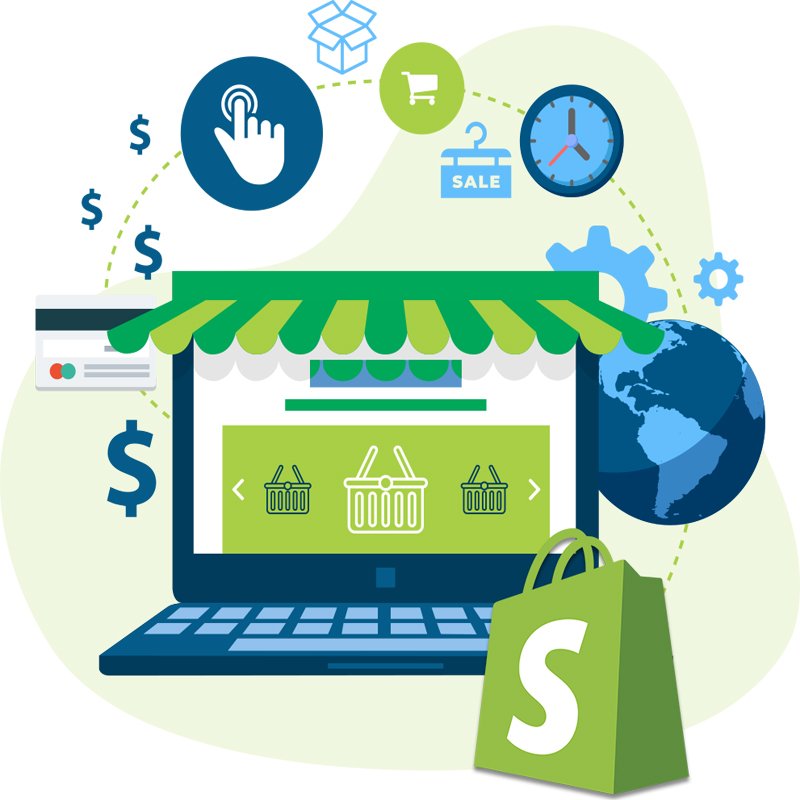 Wisdom & Shopify Development
A Shopify development company in Dubai, Wisdom has its best eCommerce store developers who will work how you want your store to run on search engine optimizations. They know how to get traffic to your store, so they are consistent with their work to make business reliable. Our proven team can shift your simple eCommerce store to a high-level Shopify store. 
With our Shopify experts, our SEO experts collaborate to make your store SEO-friendly. In the UAE, Wisdom is one of the most trustworthy digital marketing agencies that directly works with you and makes remarkable positive relations with its clients. With significant experience in eCommerce, we know how and which eCommerce tool is right for your business's sales and growth.
Why is Wisdom the best choice for your Shopify Development Agency?
Our Shopify development agency in Dubai is giving its best and matchless results and has unbeatable experience creating Shopify's website development, theme development, and Shopify app development. With the help of the latest technologies, our team will give you measurable results for your Shopify stores. At Wisdom, we know how to deal with and tackle our client's problems and their business urgently. So, we are available 24/7 to discuss and cure your Shopify development queries. Let's explore how Wisdom will help you:
With years of experience, we provide our proven eCommerce solutions to countless businesses.

We provide the right solutions that fit your Shopify eCommerce needs.

We provide tailored eCommerce solutions to your Shopify stores.

Wisdom's data-driven and efficient team will develop and handle your Shopify store and drive more results for your store's growth.

Our Shopify experts develop your websites with SEO-optimized maintenance also.

Wisdom is the best agency to deliver timely tasks with eCommerce services to SMEs and other companies worldwide. 

Our innovative way of working will make your store more actionable.
Expand your eCommerce stores' massive growth to win more visitors
Shopify is popular because of its high-quality hype and growth for big and small businesses. Because it is budget-friendly and user-friendly. Shopify development services will handle all the backend supports you need for your store. It will allow you to develop more and expand your business growth.
Suppose you have a short time to explore or manage your Shopify store. It can also provide constructive eCommerce support, which will help you solve all your store store-related problems. Make some spare time and invest in your store. The results will be excellent for your business growth.
Shopify is a cut above the rest for your eCommerce business needs through investing, selling, and shipping out the best digital marketing perfections.
Grow Your Online retail business in the UAE with a Shopify Development Website
Frequently Asked Questions
Are you looking for an Emerging Shopify Development solution to
help your business expand faster?