PPC (Pay-Per-Click) Advertising Agency in Dubai
Pay-per-click (PPC) advertising is one of the most disruptive forms of advertising in the digital era. It has changed the way businesses market their goods and services on the internet. PPC helps businesses to plan their advertising budget ahead of time, execute innovative techniques, and target people that are looking for comparable products and services. It is also the only advertising channel that allows firms to assess their ROI entirely and correctly.
What distinguishes PPC from other forms of advertising is that you never pay for ad placement; instead, you only pay for relevant leads and consumers who have clicked on the ad.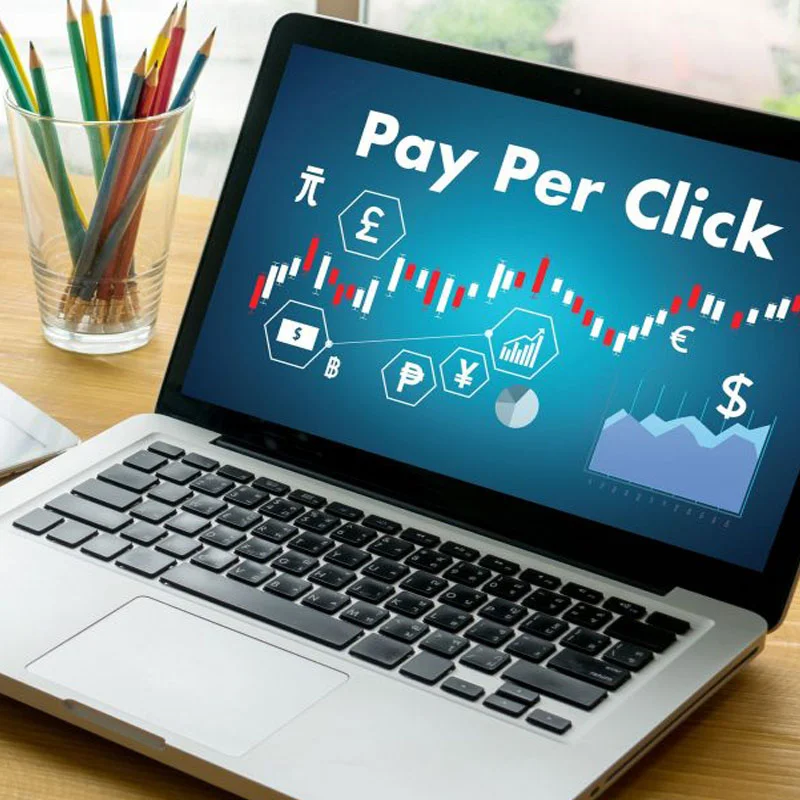 Pull Guaranteed Customers with PPC Advertisement Agency
Wisdom IT Solutions provides businesses with a comprehensive solution for managing their pay-per-click (PPC) advertising campaigns across multiple platforms, including Google Ads, Bing Ads, and social media platforms like Facebook, Twitter, and LinkedIn. Our agency's team of PPC experts in Dubai work together to create, optimize and monitor PPC campaigns to drive traffic, leads, and sales. We work with businesses to understand their advertising goals, develop targeted advertising campaigns, and set up conversion tracking to measure the results of these campaigns. Our PPC management services include keyword research, ad copy creation, landing page optimization, bid management, and ongoing campaign optimization. We use advanced analytics and tracking tools to measure the effectiveness of our campaigns and to make data-driven decisions to continually improve the performance of your campaigns. By partnering with a PPC management agency in Dubai, businesses can take advantage of the latest PPC trends, technologies, and techniques to achieve their advertising goals and drive their business growth.
Our PPC Management Services
Landing Page Optimisation for Better Conversion Rates


For PPC advertising, we recommend creating distinct landing sites. Our professionals can assist you in creating a personalized landing page that is optimized in terms of content and design in order to better convert the leads and visitors produced by the campaign.

Keyword Research


We do extensive research and analysis for the most relevant and searched keywords to target for your campaign based on your industry, product type, and target audience. These are the keywords we'll use in our PPC campaigns.

Campaign Setup and Management


We create a highly customized campaign for your company, taking into account your advertising budget, target demographic, and the specific goals you want to achieve.

Ad Copy Creation


Our content professionals craft carefully planned material for your campaigns by focusing on what your clients want. Our persuasive ad material is written to emphasize your major advantages and drive traffic to your website.

Split Testing of Ad Copy


During the early stages of your campaign, we test a variety of ad content possibilities to gauge consumer reaction before settling on the copy that will bring the most people to your website.

Daily Tracking/Optimisation


Our responsibility to you does not end when the campaign goes live. That is, in fact, where it all starts. We have one of Dubai's top PPC management teams, which constantly monitors and optimizes each campaign's performance to get better results.

Re-Targeting/Re-Marketing


By retargeting visitors who have expressed an active interest in your goods, we increase your chances of conversion. This is accomplished by condition-based cookies, which allow us to communicate with them across various web platforms.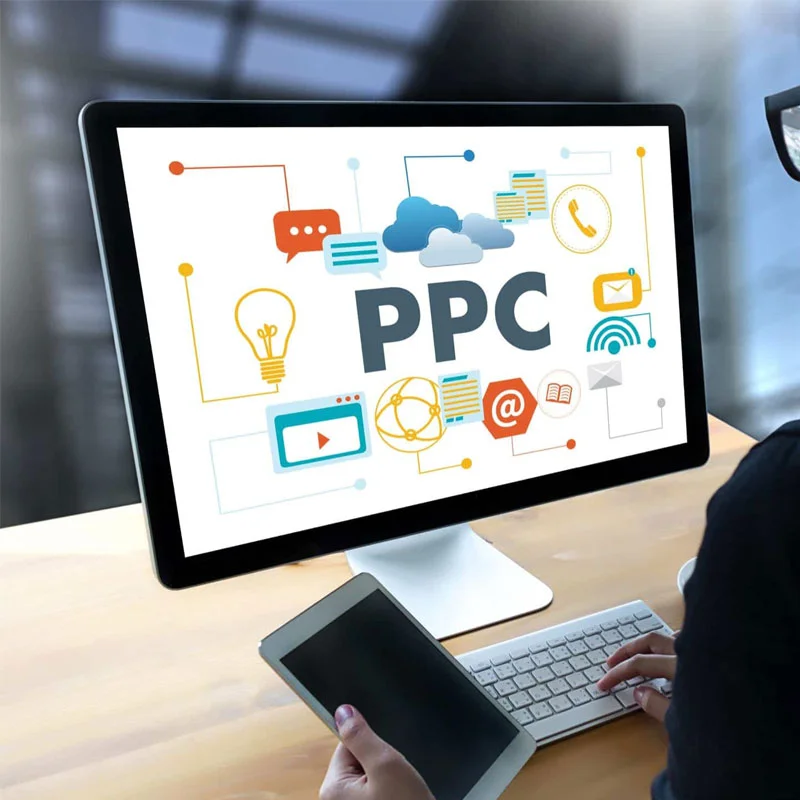 PPC Can Amplify Your Success Changes, No Matter What Type Of Business You Own
Any type of organization may use the PPC advertising approach to meet its online advertising demands. PPC can help you reach new audiences whether you're an eCommerce site or a company that sells purely offline goods and services.
PPC may help even a company with a large online following and good organic search rankings. In fact, because a website's quality score is a crucial element in deciding the cost per click, PPC advertising for websites with high ranks may be quite inexpensive. As a result, even established businesses may increase their online presence using PPC at a low cost.
PPC is one of the few advertising mediums that can provide the type of focused, cost-effective reach that it can.
Discover Your Marketing Success With The World's Most Powerful Digital Advertising Solution
Are you looking for a better digital marketing solution to
help your company expand faster?