Mobile APP Development Company in Dubai
Wisdom IT Solutions is a settler working in Mobile App Development with many companies in the UAE. We provide the services of iPhone/IOS Development, Android Development, and Web Solutions Development. With the passing of years since 2006, we have worked with hundreds of clients worldwide with the development of completing countless projects of Fashion Apps, Social Media Apps, Instant Chat Apps, Business Apps, Healthcare Apps, and many more. Wisdom also provides other services, including SMEs, eCommerce solutions, and Mobile and Web App developments.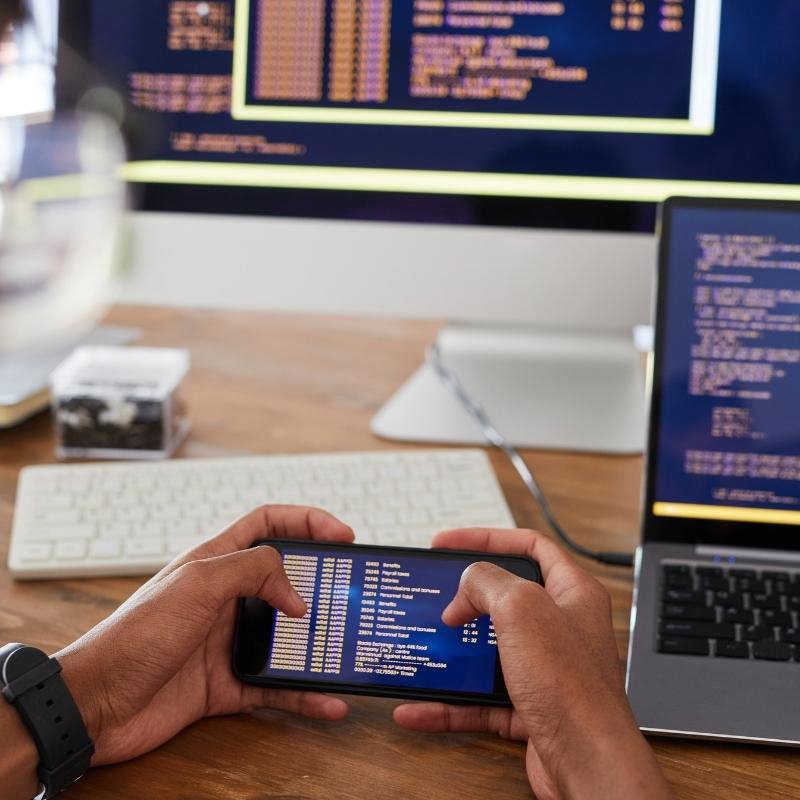 REACH MOBILE AUDIENCE THROUGH A FABOLOUS MOBILE APP
Wisdom is the name of many experts with multiple solutions, including development and design, and it also develops mobile and web app developments. All their expertise will directly meet your all business needs. Wisdom is vital to your business's nature and lives by providing its proven services. Our professional team of developers develops your apps, designs, tests, and deploys them. 
With its latest marketing tools and technologies, our mobile app development team provides our clients with its best solutions. We make your apps more intuitive, result-oriented, and user-friendly that will work according to your multiple uses. With our best use of techniques, we make your app for all kinds of optimizations, security proof, reliable for all users, and approved with careful testing processes that ensure you that your app is performing well in its best useable high-quality. In Dubai, Wisdom has solutions for developing business apps in competitive markets. We ensure your app will run according to your brand's or business layout, target your desired audience, and expand your customer and brand revenue.
Is Wisdom IT Solutions is the Perfect Mobile App Development Company in Dubai?
By selecting one of the finest mobile app developers in Dubai, we assure you that we provide top-notch solutions to every kind of business. So, explore how Wisdom digital marketing agency in Dubai how will help you:
Experience-Based Solutions
With 16+ years of experience in the development field, we have completed many projects that speak to our high-quality work's identity. Do you want an experienced team that makes your mobile app effective? Trust Wisdom marketing agency in Dubai for better and standard solutions.
We have pride in our team because of their unsurpassed work, through which they add value to your business's success. We aim to provide our end-to-end customized and effective mobile app development services which will work according to your business.
We provide our best mobile applications that work smoothly without technical issues. Our Quality assurance team constantly tests and checks your apps' ability and ensures that it will reflect your business. It will also give you the best user experience, ease to use, and great user experience.
Budget-Friendly Solutions
Wisdom IT Solutions in Dubai offers our best and quality work at affordable rates, competing with other marketing agencies in Dubai. We respect our client's decisions, allowing us to do extra work for them. 100% quality is better than only quantity. 
How Many Services are Include In Mobile App Development?
We all know that mostly without using our servers, we prefer to use mobile. So Wisdom IT Solutions is a Dubai-based digital marketing agency that makes your mobile app more creative. It has accessible features and is reliable and robust for all your work premises. Our professional app developers create customized apps with unique patterns. Our team also designs your mobile app, which will help you to grow and flourish your business.
Wisdom is a top app development company in Dubai that has served many firms and individuals for many years. Our apps are user-friendly, durable, and ready to use on all devices. Our studio in Dubai primarily focuses on making unique designs through wireframes sitemap with UI and UX designs.
After developing your mobile app, our team offers free assistance, and you can directly contact them for all kinds of services. For any queries, don't hesitate to contact us for a free consultation if you need any UI/UX mobile app design services.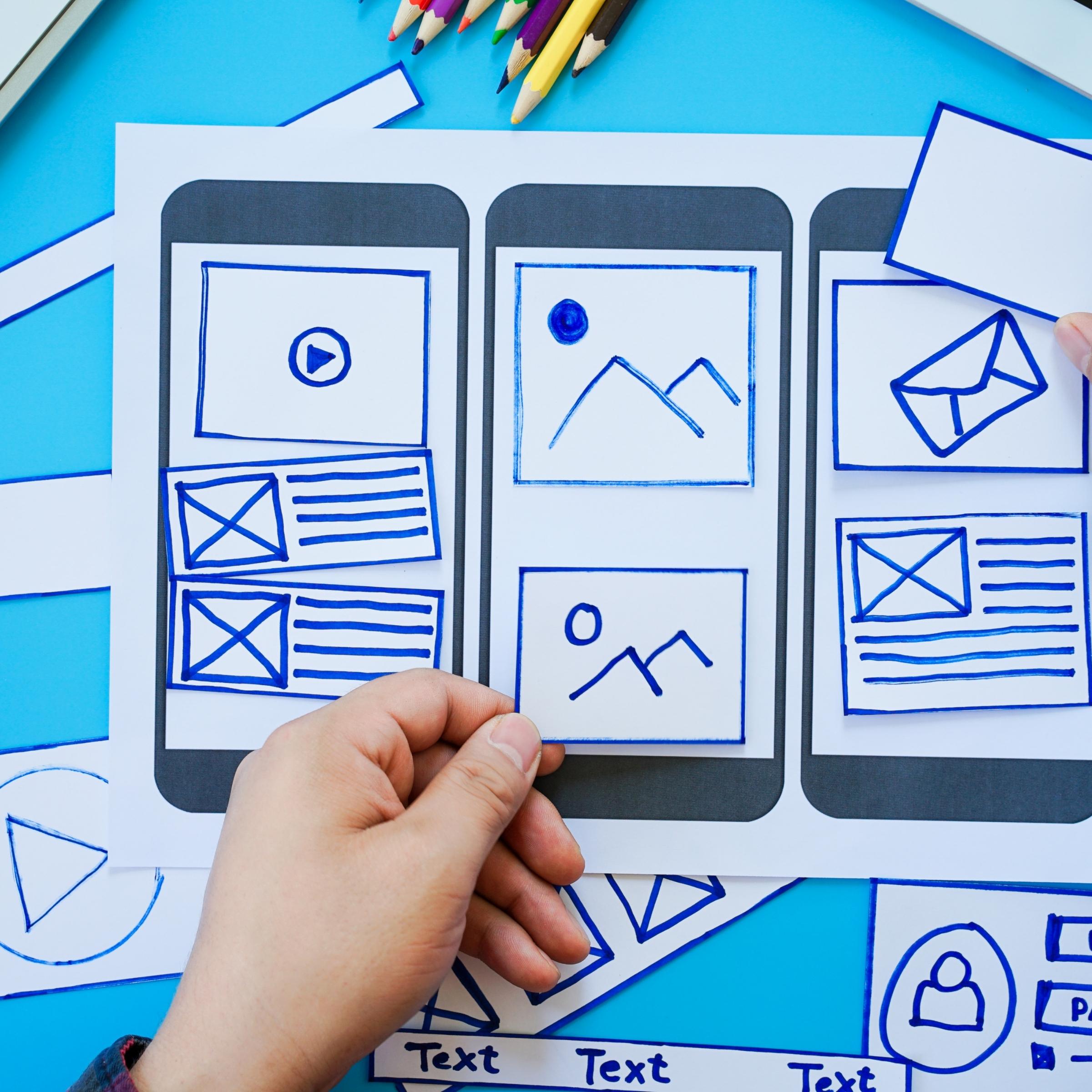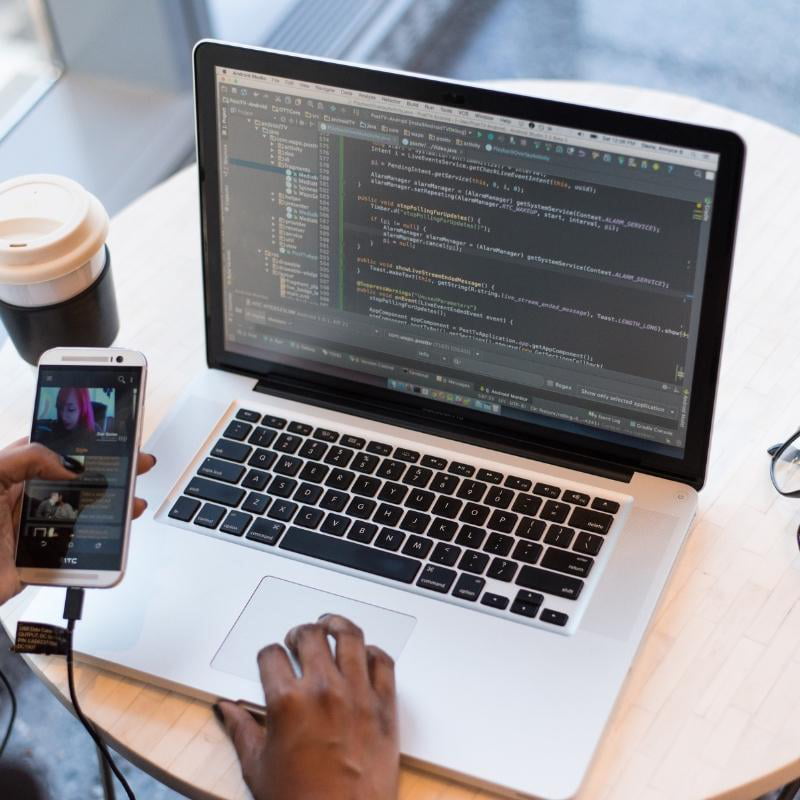 It is one of the in-demand app developments because people worldwide primarily use android mobiles, and Android mobiles have only access to Android apps. Because they can't install other systems' apps, please don't take it as seriously as its hype. The benefits of mobile app development are bespoke apps, games, APIs, and database-driven applications. And the others are for PhoneGap, Xamarin, and jQuery Mobile.
Our app developers in Dubai are enthusiastic enough to provide professional as well as organized android apps which will use like a fire by your customers. For developing and designing your android applications Contact us!
Our software engineers provide you with our premier iOS app development services which are secure and ready to use for all types of mobiles. At Wisdom, we offer eCommerce sites, customized mobile app APIs, and digital-based frameworks with proper Objective C, PhoneGap, and Xamarin.
Because Apple iOS has grown from a niche to a massive platform, we create well-designed and appealing iPhone apps that increase engagement and retention. Our expert iPhone app developers employ the most up-to-date techniques and technology to produce high-quality, user-friendly iOS mobile apps.
Frequently Asked Questions