An excellent mobile app may provide you with something genuinely unique that has long been desired in the advertising industry: the opportunity to keep a continual and direct interaction with the consumer. Mobile applications may be used for more than just direct marketing. They can also be utilized to increase user engagement and brand value.
We assist our clients with:
Prior to development, create a prototype screen.
Selecting the most appropriate technology for app        development.
Submission of Mobile Apps to App Stores.
Maintenance and Hosting for Mobile Apps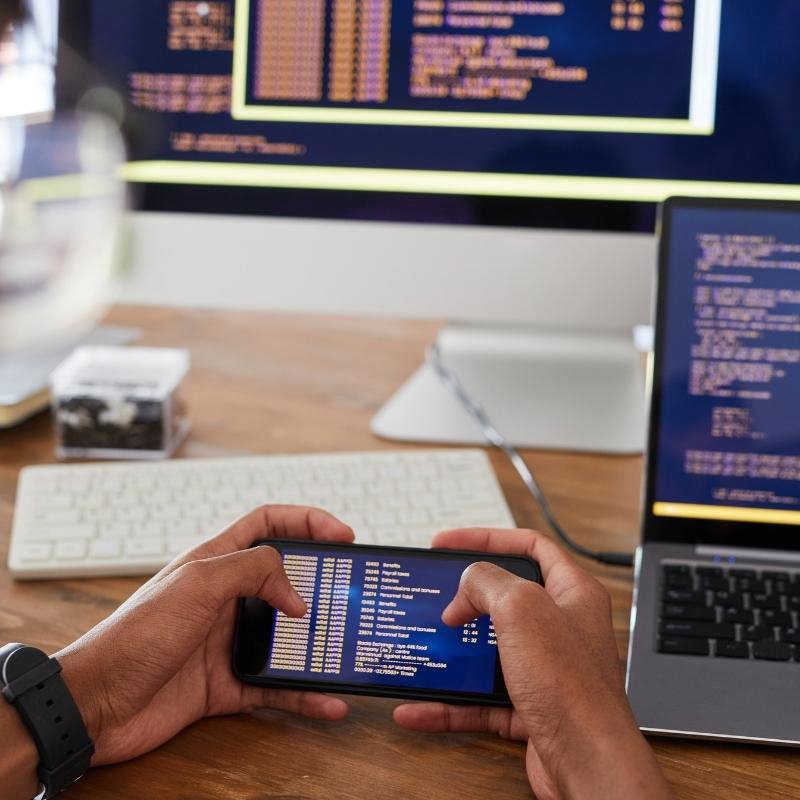 Wisdom can provide you with exceptional technical skills and marketing insights to design outstanding Mobile apps that are tailored to produce sales and results, based on over 16 years of experience working with major companies in the UAE, and the Middle East. We are perfectly positioned to help you create dynamic, engaging mobile app solutions that can strengthen your brand, expand your business, and attract more consumers as the leading web and digital development agency in these regions.
Why You Need Mobile App Development?
For most commercial apps, going "mobile" is no longer an option; it has become a need. Without a solid mobile strategy in place, no app is complete. Wisdom IT Solutions is a Dubai-based mobile app and web development firm. Our mobile app developers have assisted our clients in the development of creative mobile apps with powerful functionality and a simple user interface. Our mobile app developers can create highly customized mobile applications using advanced tools and technology to help your business succeed. We combine our unique insights into the use and purchasing patterns of digital consumers in the region with the outstanding abilities and creative creativity of our design and development teams to provide you with exceptional mobile applications that are designed to help your business flourish.
Wisdom IT Solutions is a top UI/UX Mobile App Design Company that creates customer-friendly, helpful, and durable apps for Android and iOS devices. Our UI Mobile Design work is completely personalized and tailored to your specific requirements. We have a unique Mobile UX Design methodology at Wisdom IT Solutions that is completely focused on the end-user experience. From concept through sitemap, wireframes, UI and UX designs, your mobile app design adventure begins. We provide FREE expert assistance on your project as a reputed Android & iOS mobile app design studio in UAE. App UI Designer executes Mobile Application UI Design, which is focused on appearances and usefulness.
The UX Designer, on the other hand, is more concerned with making the navigation journey as comfortable as possible. Please contact us for free consultaion if you require any UI/UX Mobile App Design Services.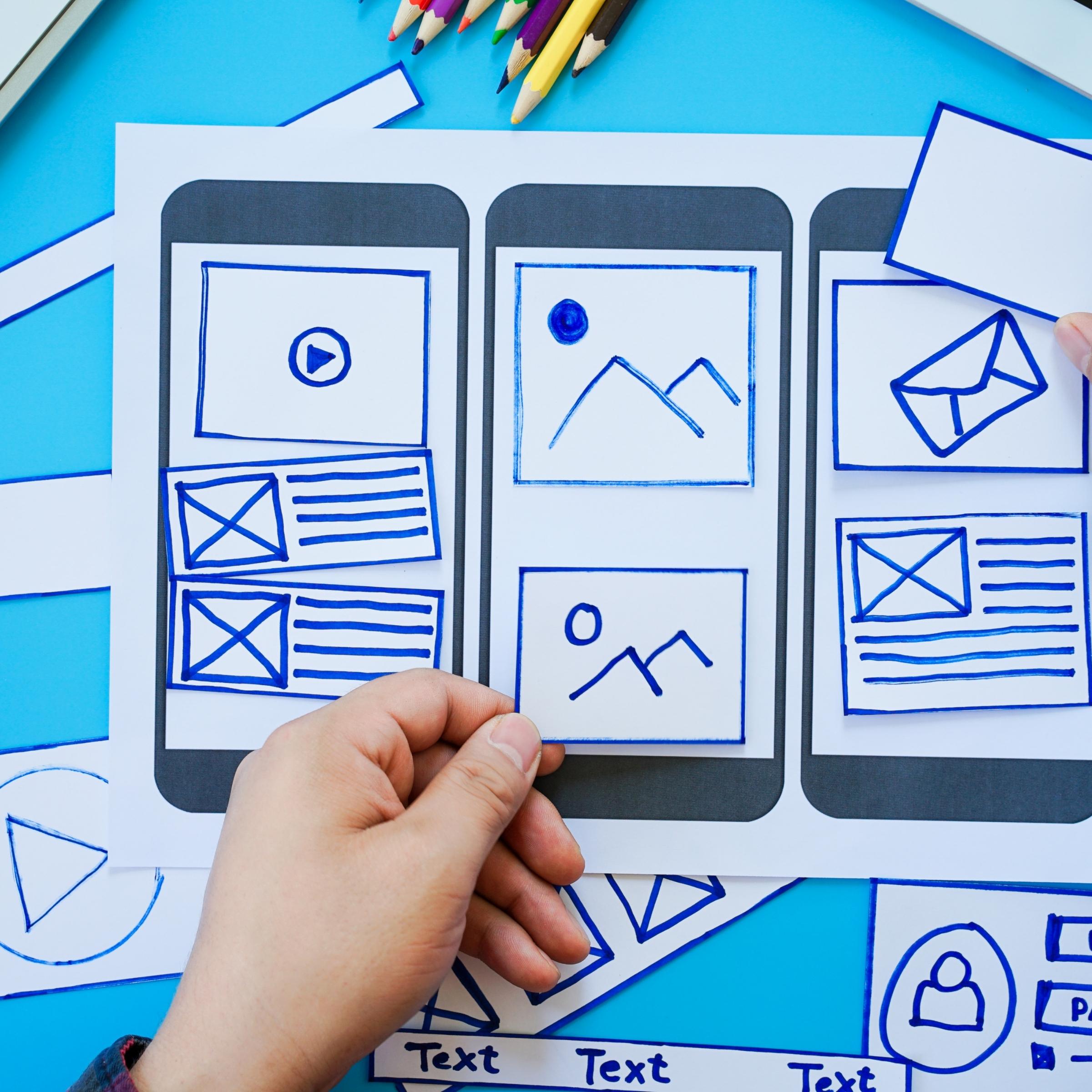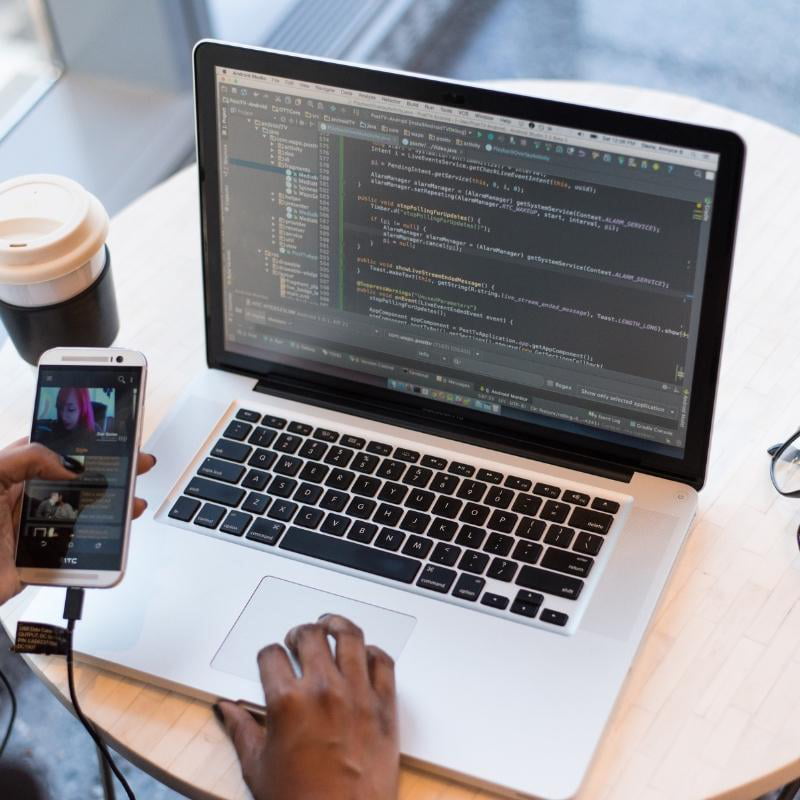 Using scalable Android mobile apps, engage with the single largest direct access consumer base in history to create your brand and expand your sales. We can create bespoke apps, games, APIs, database-driven applications, and more using app development frameworks like PhoneGap, Xamarin, and jQuery Mobile.
For smartphones and tablets, we design and build a wide range of Android apps. Our Android developers are enthusiastic and professional, and they will transform your ideas into a digitized unique Android app that your customers will love.
Android OS is widely used and it is one of the most used Mobile Operating systems in the World. To reach the billion dollars audience in the world, you need mobile android mobile application development agency to create a fabulous application for you!
Maintain interaction with a valued group of high-spending customers using the world's most polished and secure mobile platform. Wisdom provides customized apps, games, e-commerce sites, APIs, database-driven applications, and more using app development frameworks like Objective C, PhoneGap, and Xamarin.
Because Apple iOS has grown from a niche to a massive platform, we create well-designed and appealing iPhone apps that increase engagement and retention. Our expert iPhone app developers employ the most up-to-date techniques and technology to produce high-quality, user-friendly iOS mobile apps.
Frequently Asked Questions