UI UX Design Services in Dubai
UI design focuses on developing interactive interfaces. UX design is all about detecting and resolving user-related problems. UI design follows UX design as the initial step in the product design process.
Good UI UX design provides a better experience to users which will lead to more user engagement. Traffic on your website is a clear signal of how good is its UI UX design.
We believe in developing innovative, flexible, and comprehensive solutions.."

—Wisdom IT Solutions We believe in developing innovative, flexible, and comprehensive solutions.."

—Wisdom IT Solutions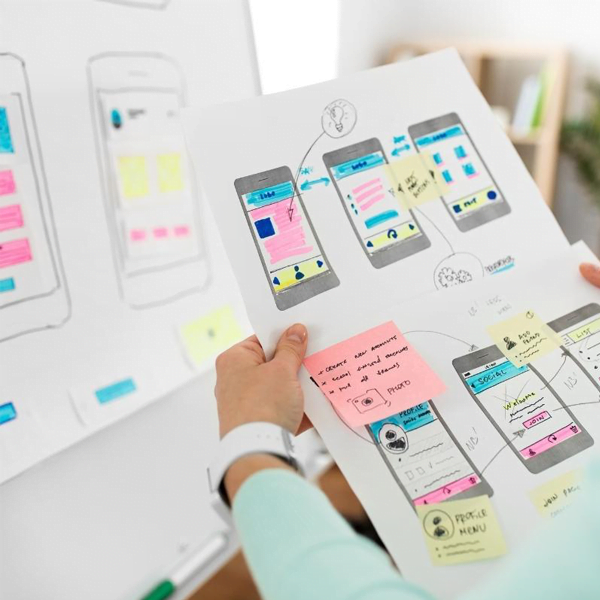 Designing wisdom into every pixel: Exceptional UI UX solutions by Wisdom IT Solutions
For the last 16 years, Wisdom has provided digital marketing and online solutions to prominent businesses in the UAE, and the Middle East. Our best UI UX design services are popular among businesses in Dubai. We pride ourselves on our ability to design and construct eye-catching websites. As a best UI UX design company in Dubai, we'd love to hear what sort of UI UX design services you'd like.
Best UI UX Design Services in Dubai
We are experts in developing stunning and simplified UI/UX designs. On that journey, we frequently ask for clients' feedback. We keep nothing secret from our clients. Our whole process is transparent and smooth. Our main focus is mainly on these things;
Build responsive website designs
Update and improve the design of an already existing website
Use modern designing tools
SEO friendly Design
Work with development teams to solve any technical issue.
Wisdom helps you solve the UX UI puzzle
The first step in designing the perfect UI UX is performing user analysis. What is your target audience? How will they use your website or product? This user research helps us design the perfect UI UX design. So, if you get these things right, consider half of the job done.
Another step in designing UI UX is to create wireframes to see how functional your product is. It helps you set up your navigation flow. Wireframing helps you visualize your website. We develop prototypes by consulting the development teams. User testing helps us convert our rough ideas into successful product designs.
Offering a great customer experience and making the interface easy to use is important for building a positive reputation
Enhance Your Brand's Growth with eye catching UI/UX design
Are you looking for the professional UI UX Design Services in Dubai