Woocommerce Website Development Agency in Dubai
WooCommerce is used by over 39% of all e-commerce websites in the globe. WooCommerce is one of the world's most efficient, seamless, easy-to-build, and adaptable e-commerce platforms, giving you incredible power and customization over your website. WooCommerce is the most cost-effective way to build a full-fledged online store for your business in the United Arab Emirates. Furthermore, WooCommerce development allows you to employ a variety of add-ons in the future to improve your website.
The highly expandable platform enables you to simply develop anything from a modest, basic website to a multi-section, worldwide e-commerce company. WooCommerce is customizable and has several useful features like as up-selling, cross-selling, smart tracking, and more.
Wisdom & WooCommerce Website Development Agency in Dubai
Wisdom
has been a part of the evolution of social, digital, and e-commerce marketing since its inception. Our long-standing reputation and expertise working in the digital ecosystems of the United Arab Emirates, and the Middle East have provided us with unique insights into the minds of digital shoppers in these countries. As a leading woocommerce website development agency we provide high-quality
e-commerce website
development solutions using Woo Commerce that are customized to your specific business needs. Wisdom is known as a leading WooCommerce website Development agency for creating dynamic online commerce websites with excellent user experiences. Our team of expert Woo Commerce developers specializes in developing complex e-commerce websites at a low cost. We can help you expand your web presence by maximizing the platform's full potential.
Why Should You Choose Wisdom for Your WooCommerce Store?
Wisdom is the ideal choice for your WooCommerce store for several reasons. Firstly, Wisdom has an Expert and user-friendly team, helping you to create a unique and professional-looking online store that reflects your brand's identity. Additionally, we optimized for search engines, ensuring that your products are easily discoverable by potential customers. By developing at fast loading times and responsive design, we provide an excellent user experience, leading to higher conversion rates and more sales. Finally, we offer excellent customer support, with a dedicated team ready to assist you with any issues or questions that may arise. Choose Wisdom for your WooCommerce store and take your e-commerce business to the next level.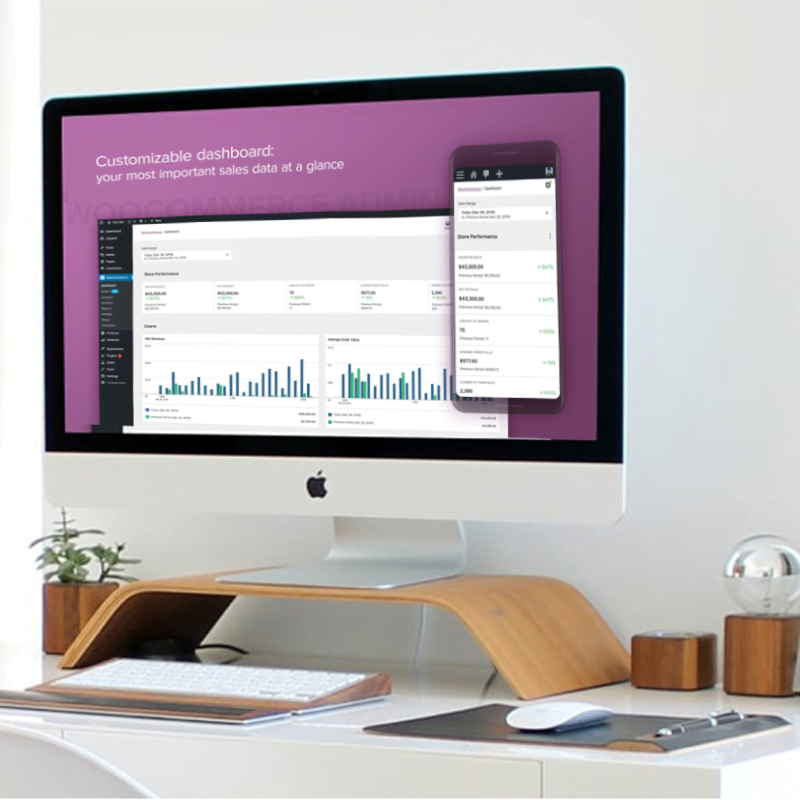 Woo Customers, Woo Growth - With This Powerful All-in-One E-commerce Solution
In only 6 years since its launch in 2011, Woo Commerce has grown to power more than a third of all e-commerce websites on the internet. It's a powerful, open-source e-commerce plugin for the WordPress CMS that gives your business incredible scalability while also providing sophisticated features and support.
By using this plugin, you can manage the online store, add more SKUs, manage different SKUs, and many more.  Woo Commerce plugin also provides the easiest integration of payment gateway APIs such as Paypal, Master Card, Visa, and other local service providers depending on the area.
WooCommerce guarantees that you spend as little time as possible managing and debugging your website, allowing you to focus your efforts on servicing consumers and growing your business.
Boost store growth and achieve brand goals
Frequently Asked Questions
Are you looking for an Authoritative WooCommerce website Development Agency to
help your business expand faster?