Woocommerce Website Development Agency in Dubai
WooCommerce is running over 39% of eCommerce websites across the globe. The best systematic, cost-effective, considerable, significant, and result-oriented eCommerce website development services worldwide, WooCommerce offers proven and strategic power to your website.
Our capable team of experts in the UAE is ready to create your desired whole online store for your businesses. In addition, Woo Commerce evolution allows you to have many ad options to increase your website's traffic for future premises.
Wisdom & WooCommerce Website Development Agency in Dubai
From now on, Wisdom IT Solutions has revolutionized and idealized its abilities in many social media, digital media, and eCommerce platforms. With our unbeatable, notable, and top-notch experiences, our UAE digital marketing agency is exploring all digital ecosystems. Many customers in Dubai, and the Middle East successfully work on eCommerce platforms.
With WoCommerce, we deliver high-quality and exceptional eCommerce website development to all businesses. Wisdom is an ideal agency in Dubai because of its highest hiring abilities and countless successful experiences. Our team is an expert in one-in-a-million in WooCommerce development and offers its prime solutions with budget-friendly rates. If you want to increase your brand sales, trust us; we have positive potential to make your website more result-oriented on the eCommerce platform.
Woo Consumers, Woo development. With the extensive and matchless eCommerce service
Since 2006, we have created so many websites on eCommerce platforms, and with the WooCommerce website development agency in Dubai, our experience is remarkable. Because WooCommerce is an open-source eCommerce plugin that works on WordPress CMS, making your business more scalable and approachable and giving magical results and lifetime support.
With this plugin, you will access many things, including adding more SKUs according to your need and managing others. All you will do to manage your eCommerce store effectively. It also gives the best integration experience with Master Card, Visa, Paypal access, and other processes of payments, which will depend on your living area. 
Our services of Woocommerce website development
 Woocommerce website development
Our creative team develops websites and handles your WooCommerce site's themes according to your brand's color schemes. 
Integration of Woocommerce
Our professional eCommerce team members have great experience in giving third-party tools access to your WooCommerce stores, including all the payment processes like CRM, shipping process, and other technicalities.
Maintenance and support of Woocommerce
With our WooCommerce services, our team constantly examines your eCommerce stores and maintains all the possible issues. We will always support you whenever you want.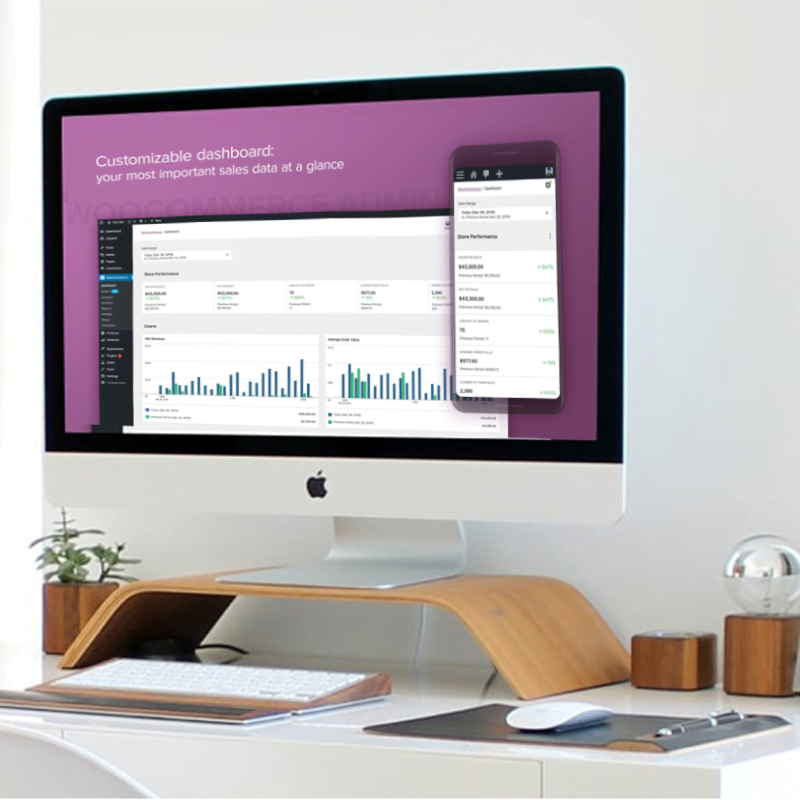 Woo Customers, Woo Growth - With This Powerful All-in-One E-commerce Solution
In only 6 years since its launch in 2011, Woo Commerce has grown to power more than a third of all e-commerce websites on the internet. It's a powerful, open-source e-commerce plugin for the WordPress CMS that gives your business incredible scalability while also providing sophisticated features and support.
By using this plugin, you can manage the online store, add more SKUs, manage different SKUs, and many more.  Woo Commerce plugin also provides the easiest integration of payment gateway APIs such as Paypal, Master Card, Visa, and other local service providers depending on the area.
WooCommerce offers minimal website technicalities and manages your store directly by troubleshooting your brand's identity and needs.
Boost store growth and achieve brand goals
Frequently Asked Questions
Are you looking for an Authoritative WooCommerce website Development Agency to
help your business expand faster?