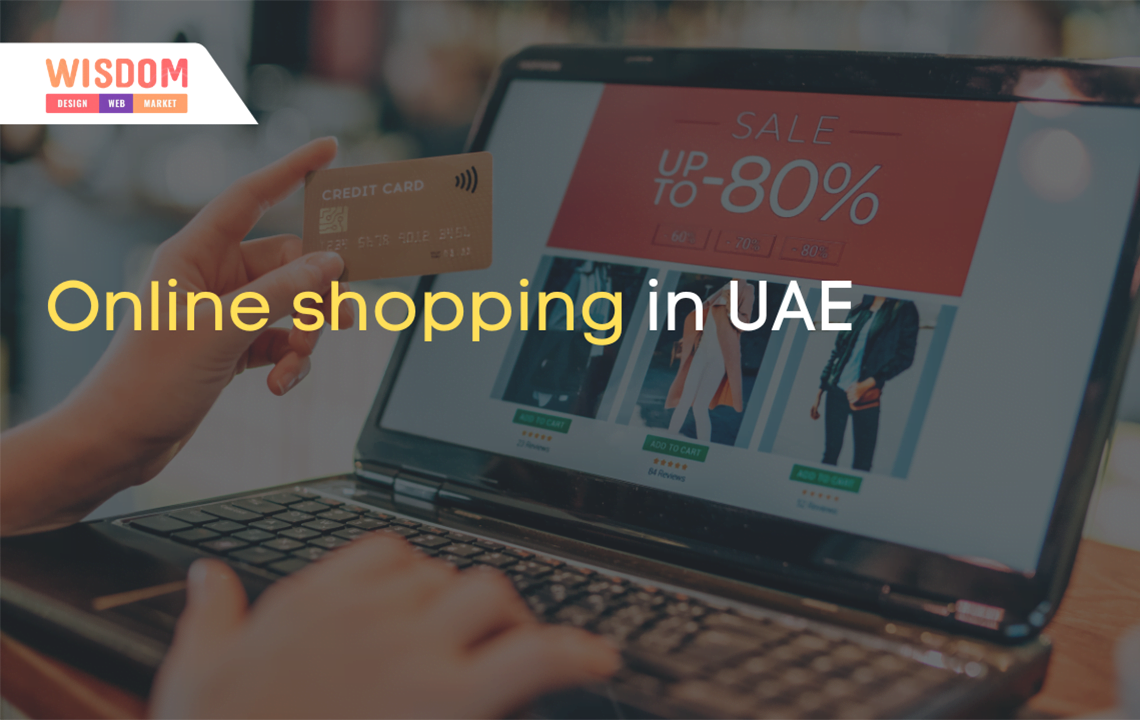 Top Trending Online Shopping Apps in The UAE (2021)
Covid-19 has intensified the need for a digital presence in the modern business arena. We can see a sharp increase in online activities like socializing, shopping and gaming. This trend has accelerated the growth of Online Shopping Apps developments, especially in places like the UAE, where people prefer to shop online through Online Shopping Apps rather than websites. If you reside in Dubai and looking forward to the shopping season, this article will help you explore a few top trending Online Shopping Apps in Dubai.
Trending online shopping apps (2021)
Considering that 
Amazon
 is ranked as the number one online store in the UAE, it is easy to tell that the 
mobile app developers
 have done an excellent job in development.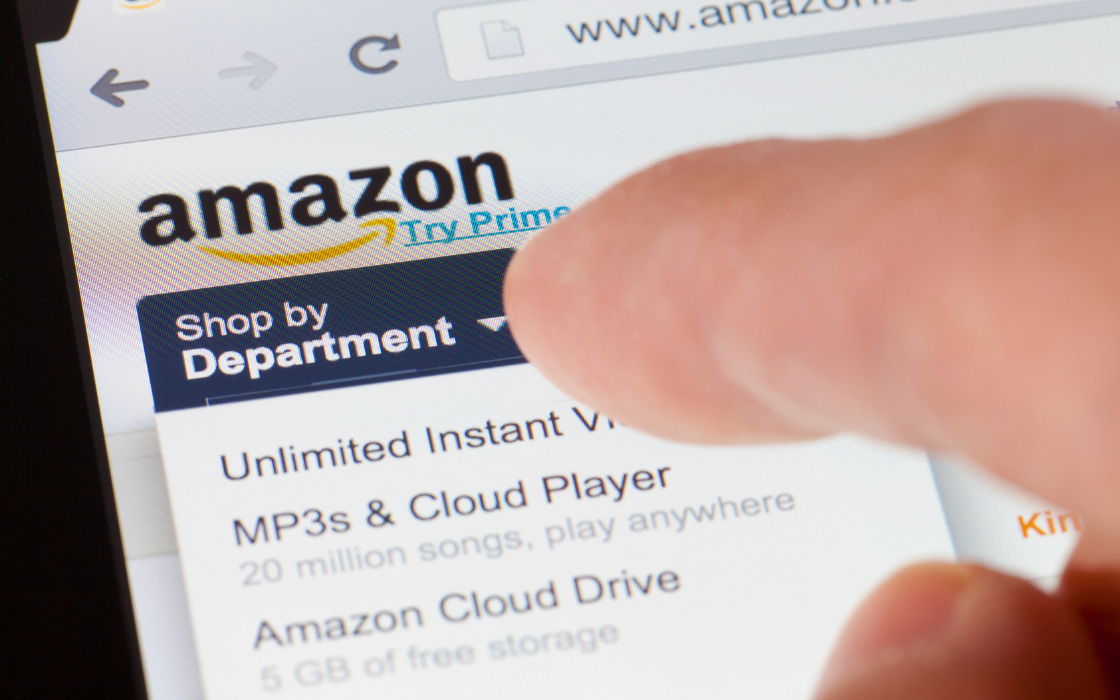 The products and services available on Online Shopping Apps include sports goods, automotive items, toys, books, personal care items, and a lot more. This wide variety is among the main reasons for Amazon Shopping's success!
Ranked as number two, noon e-commerce, again, proves the worth of app development companies in Dubai. It is a one-stop shopping destination for all your needs, with the biggest online range of leading brands and categories like technology, shoes, health & cosmetics, fragrances, groceries, baby products, and home appliances.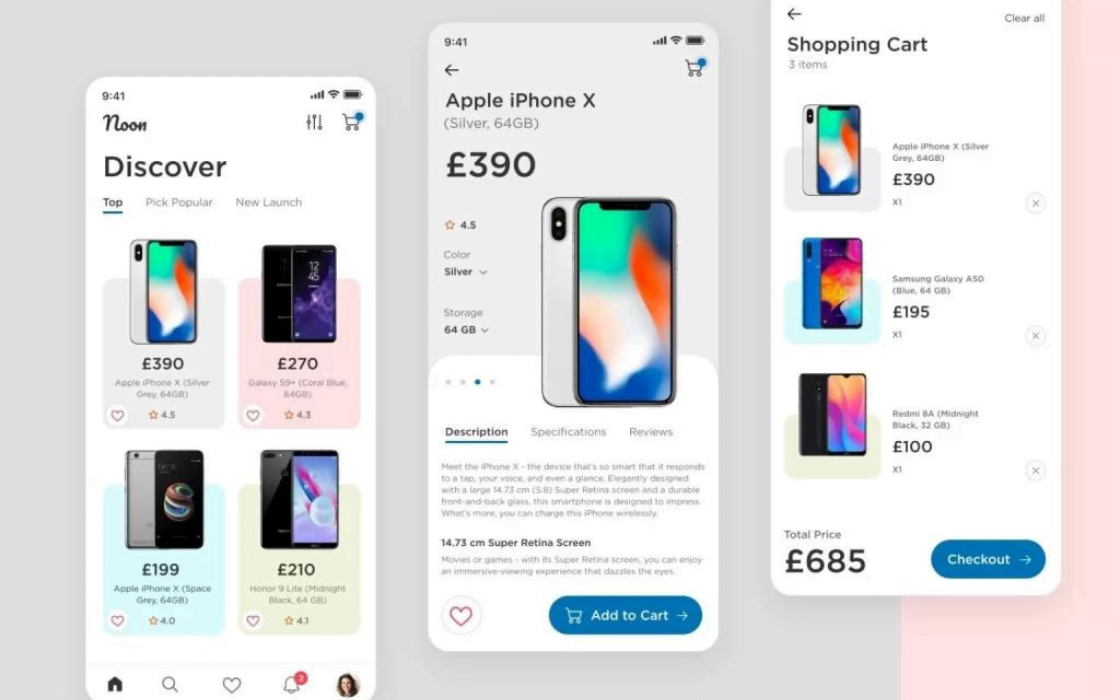 Having an ambitious goal, noon wants to create a world-class portfolio of goods and services that will form the future of the Middle East's digital environment. The company wants to empower a digital-first generation and accelerate technological advancement to address regional problems along the way.
Listed as number three in terms of ranking, Fordeal is a cross-border multinational eCommerce platform based in China that caters to regions like the Middle East, and the UAE. The app primarily sells fashion items such as clothes, shoes, footwear, and cosmetics, but it also offers electronics and automobile products.
The mobile app developers have developed the website in such a way that when accessed on a laptop, the website redirects users to a blank landing page with links to their smartphone apps. However, a smartphone edition of the website helps them search for and purchase products.
Number four on the list of rankings is SHEIN. A group of fashion enthusiasts founded this company to create an e-commerce app selling high-quality retail collections at the lowest prices. The brand has its headquarters in China.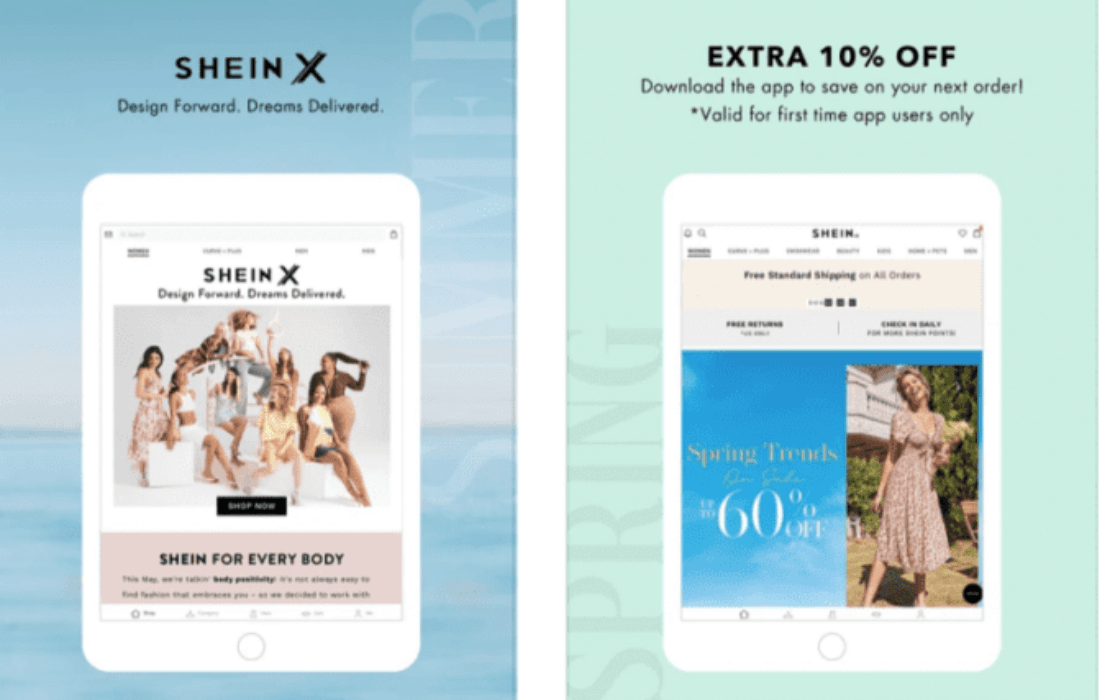 SHEIN is also one of the leading Online Shopping App retailers of women's, men's, and children's clothing in the UAE. The Online Shopping App offers multiple features and is seamless to use. The brand also ensures quick deliveries, making SHEIN one of the most preferred Online Shopping Apps in the UAE. SHEIN's website and app are also available in Arabic. You can buy online and pay in your local currency (Dirham) using SHEIN's Arabic edition of the website.
Evolving app standards will always remain relevant to a business's success. More enterprises will jump to the mobile app platform for convenience, safety, and traffic than ever before. This is also a key reason why
app development companies in Dubai
are gaining traction today.