Best Responsive Web Design Services in Dubai
Is your website not compatible with all modern browsers? Is it not optimized well enough for mobile phones and other tablet devices? If that's the case then your website is not responsive. Your website needs a redesign to make it compatible with other devices.
A responsive website solves the problem of creating multiple versions as the same website can be viewed on all devices. A responsive website fits its layout according to the size of the screen.
Wisdom IT Solutions
is a famous responsive web design company in Dubai. We've been providing the best
responsive web design services in Dubai
for decades.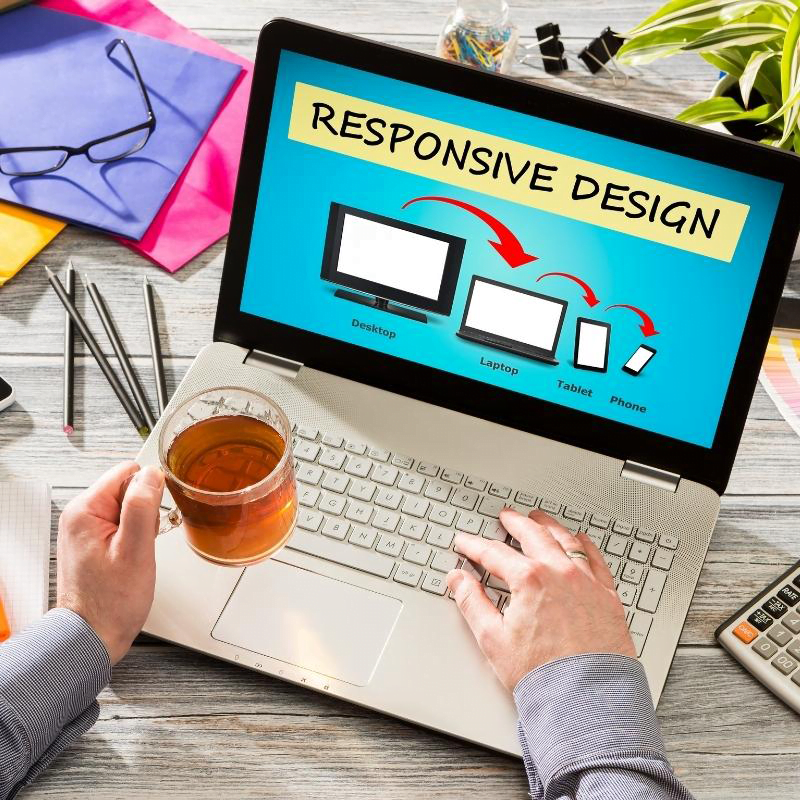 Engage with the No.1 Responsive Web Design Agency in Dubai
As the No.1 Responsive Web Design Agency in Dubai, we are committed to providing you with responsive web design solutions that help your website perform at its best. With our expert team of designers and developers, we can create a website that is both visually stunning and user-friendly, helping you to engage with your customers and drive more sales. We offer a range of services to suit your needs, including responsive web design, web development, and website maintenance.
Wisdom & Responsive Web Design
We recognize the importance of responsive web design in establishing a unified and successful online presence. We are delighted to name ourselves a top responsive web design company in Dubai. We make your website accessible across all devices using modern technology. We create responsive websites that are SEO-friendly.
Features of Our Responsive Design
Attractive Layouts
Effective Scaling
Fluid Navigation
Expert Designers
Highly Affordable
Importance of Responsive Web Design
Responsive Websites allow uniformity and seamlessness. It's relatively cheap and easy to put in place. Mobile responsive websites increase the traffic of your website. It will also help lower bounce rates. It will guarantee the improvement of the site's SEO. A responsive website will help you attract a wider audience.

If you don't swim with the tide in the world of design, you risk getting eaten by it. Make sure you plan ahead of time and choose a design that will set you apart. Create a responsive website right now. Talk with our expert web designers and developers today for a free consultation.
Make sure that your website is always up-to-date and responsive with the latest trends.
Your Brand's Value Can Be Boosted With A Responsive Website
Are you looking for a Responsive Website Design Services to
help your company expand faster?