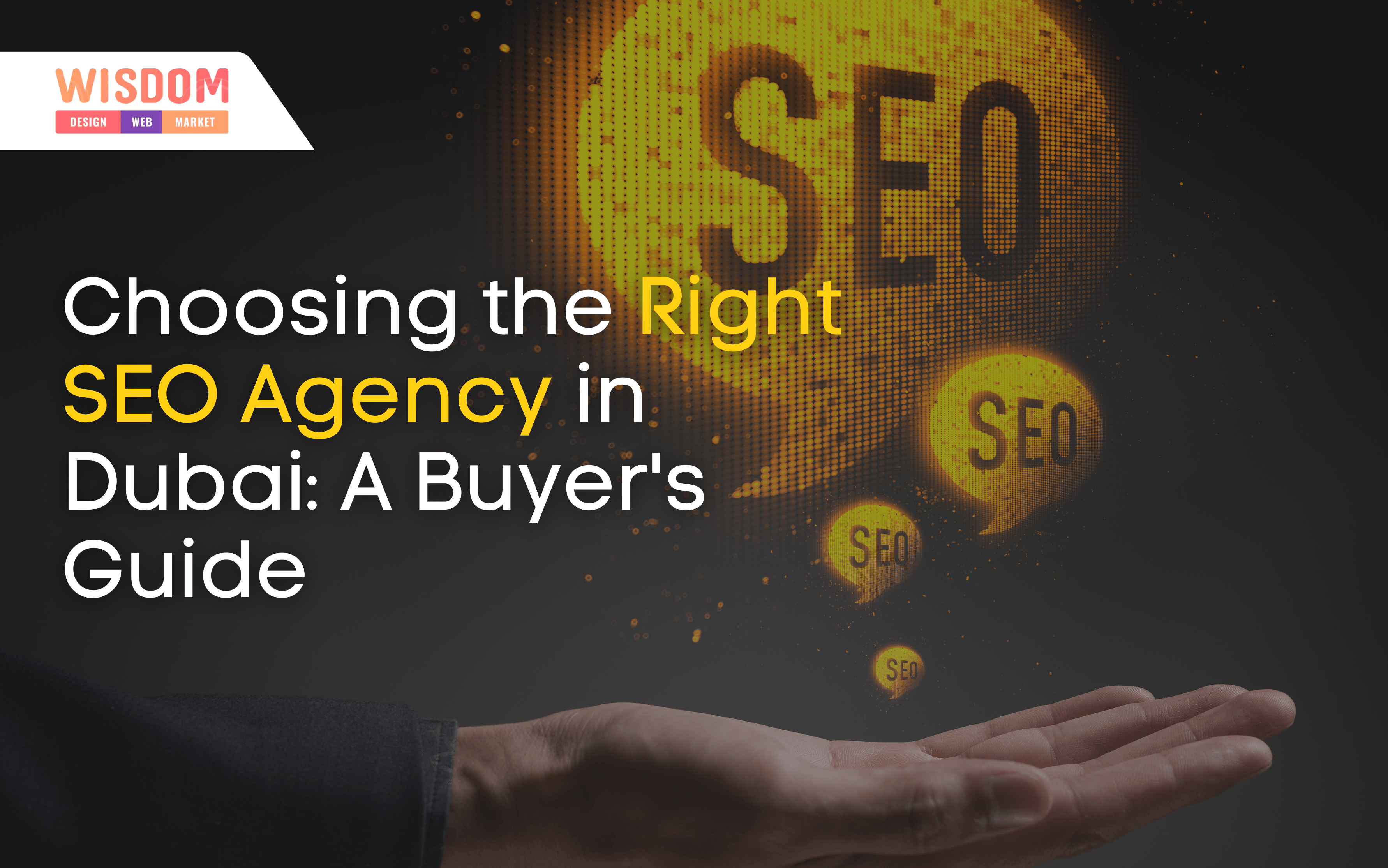 Choosing the Right SEO Agency in Dubai: A Buyer's Guide
The competition for online businesses is rapidly increasing as many businesses and brands move online. This is where search engine optimization comes in. Nowadays, where competition is fierce in Dubai, agencies want to optimize their websites to boost rankings. They are looking for the top SEO agency in Dubai that can help boost their business's online visibility. 
However, many SEO companies in Dubai offer the top digital services, which makes it more difficult for buyers to choose the right one. This blog provides a detailed guide for Dubai buyers who want to choose the right SEO agency services for their brand or business. 
A Buyer's Guide to Choosing the Right SEO Agency in Dubai:
Define Your Goals
It is mandatory to define your business goals before choosing any SEO company in Dubai. If you know about your business objectives, you will get a clear idea of what you want to gain from SEO services. Numerous SEO companies in Dubai have a difficult specialization, so if you know about your business goals, it will help you find the best digital marketing agency in Dubai that delivers an excellent wide range of services. 
Check the Industry Expertise
Each digital industry in Dubai has its own unique expertise and challenges. To stand out in the UAE's tough competition requires an expert SEO company that has strong experience in the marketing field and can help boost your business's online presence. 
Before choosing any SEO company, check their experience in your specific industry. If any digital marketing agency has a deep understanding of your business and goals, then you can choose this company as per your needs. But make sure to check their performance record before hiring their services. 
Open and Transparent Communication:
Transparent and open communication with any business or agency is mandatory for developing a good relationship. A well-reputable SEO company is willing to explain its effective digital marketing strategies and ways if any customer asks them before hiring their services. 
However, ask about their workflow strategy and reporting process, their SEO packages, which key indicators they will use to be utilized for tracking, and what updates you can expect from them. 
Evaluate Their Services
Before hiring any digital agency for your business, evaluate the services that they currently offer. Many digital agencies offer numerous services that can be tailored to your specific business needs, such as on-page SEO services, off-page SEO services, content marketing, website optimization, social media management, Google advertising, and much more. 
A wide range of digital marketing strategies can help your industry get better results and keep your online business presence consistent. 
Understand Pricing Structure
Digital service prices can vary from one company to another. Each agency has its own price structure for each service it offers. Some companies offer customized packages, while others offer a flat fee. However, it is necessary to understand each company's pricing structure and make sure that it is aligned with your budget. 
Moreover, keep that in mind SEO service quality also depends on the price structure. Each agency sets a particular price and service package for their customers. So choose the one that meets your needs and budget.
Check References and Reviews
Before choosing any SEO Dubai agency, check their online reviews and references. Reviews and references help a lot in finding the best SEO agency for your business. Moreover, it helps you gain a more in-depth understanding of their experiences and outcomes. 
How Can Wisdom Be the Best Digital Agency for Your Business? 
Choosing the best SEO agency in Dubai is crucial; it is necessary to carefully think about and analyze the digital company before hiring. Set up an SEO consultancy with us to see further improvements in your brand or business structure. Here are some reasons why you should consider Wisdom as the best SEO agency in the UAE: 
Proven Track Record
: 
Wisdom has a proven track record of delivering excellent services in Dubai. We have a successful portfolio of many projects in diverse industries. Our services help many clients rank higher in search results. 
Customized Solutions:
The Wisdom team collaborates closely with clients and understands their requirements and goals, developing bespoke strategies that drive conversions and organic traffic. 
Final Thoughts:
Overall, choosing the right digital agency for your business is a crucial decision that can particularly impact your business's online success. Remember that effective SEO is an ongoing process, and the company you choose should be your long-term partner to help your business succeed.