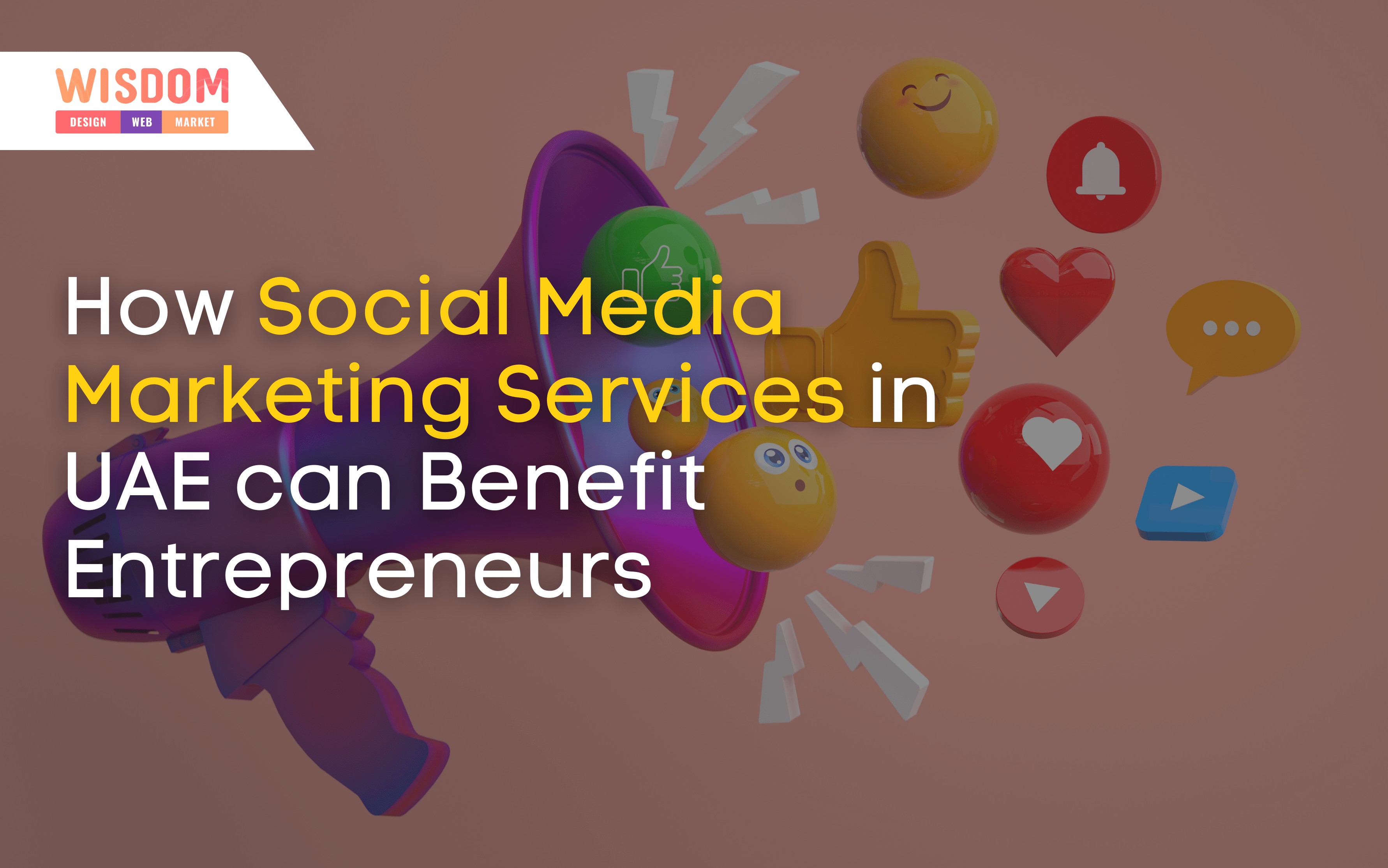 How Social Media Marketing Services in UAE Can Benefit Entrepreneurs
In recent years, social media marketing services in UAE have revolutionized businesses. Social media services help organizations, businesses, and brands attract many potential customers. Social media is not just a tool for personal communication and connections. It's the most powerful platform for entrepreneurs to grow their businesses. 
Moreover, the UAE is a hub where innovative and creative ideas and daring projects come together. Its a place that excites entrepreneurs and other global business owners around the world. This article explores how social media marketing agency services in Dubai can benefit businesses.
How Social Media Marketing Services can Benefit UAE Entrepreneurs
Widen their Business Reach: 
In the UAE, where the marketing competition is tough and startup businesses want to increase their visibility and beat the competition, Good social media management services can help numerous businesses and entrepreneurs enhance their business performance. 
Social media is a platform with trillions of active users across the world and also represents a huge audience of entrepreneurs. In the United Arab Emirates, there is a strong user presence, making it an ideal place and supporting businesses across the world to expand their reach. 
Moreover, social media services help entrepreneurs target their specific audience and deliver their brand message to the right people. 
Offers the Cost-Effective Advertising
Conventional advertising methods are expensive, especially for a startup or small business. On the other hand, Dubai social media advertising services are cost-effective and offer numerous service packages, including advertising.  
Moreover, social media platforms like Facebook, Instagram, Twitter, Pinterest, etc. allow many entrepreneurs to set a specific budget for advertising and make sure they only spend the budget that they can afford. Social media campaign cost effective packages are acceptable for small businesses as well. 
Builds Strong Brand Recognition and Visibility
In this tough competition in Dubai marketing, having a strong online business presence is mandatory. Wisdom social media marketing strategies help many entrepreneurs create and maintain their brand's online visibility. 
We have always heard that consistency is the key to policy. However, it is crucial for the social media presence as well. Consistently posting aesthetic and valuable social media content can help a lot to increase brand visibility and target the right audience. 
Moreover, regularly sharing consistent and valuable content helps to gain a wider reach, engage with their audience, and build trust with their followers. 
Target the Right Audience:
Being an entrepreneur does not mean you know how to target your desired audience or how to deliver a visual story to them. To beat the marketing competition and target the right audience in the UAE, you need expert social media marketing services. Who can help you target the desired audience and deliver your brand story? 
An expert social media marketer knows how to convey your brand messages and catch your target audience's attention. The Wisdom social media marketing team helps your brand reach its desired goals. You can contact us or visit our services to get more information. 
You can Visit this: https://www.wistech.biz/social-media-marketing/
Helps to Increase Sales:
Social media services help many brands target the right audience and increase sales. The business has strong online visibility and correctly delivers its message to the audience, quickly catching their attention. If they like your services and products, they will become your customers. 
Startup businesses that don't have a strong online presence should hire the best digital agency to get the best social media services to expand their business reach. 
How Wisdom Social Media Services Can Benefit Dubai Entrepreneurs
Social media power cannot be underestimated for Dubai entrepreneurs. Wisdom social media marketing services can tailor a strategic approach and help your business grow. 
By partnering with Wisdom Expert Services, Dubai entrepreneurs can navigate the digital landscape with confidence. Our digital experts help to expand the reach, transform the business's online presence, and drive more growth. In the advanced land of digital marketing, it is crucial for entrepreneurs to search for the best social media services to thrive in the tough, competitive market of Dubai.
We offer the best social media services, including advertising, direct marketing, and many others, to build a strong brand connection with a targeted audience and ultimately achieve the entrepreneur's desired goals.