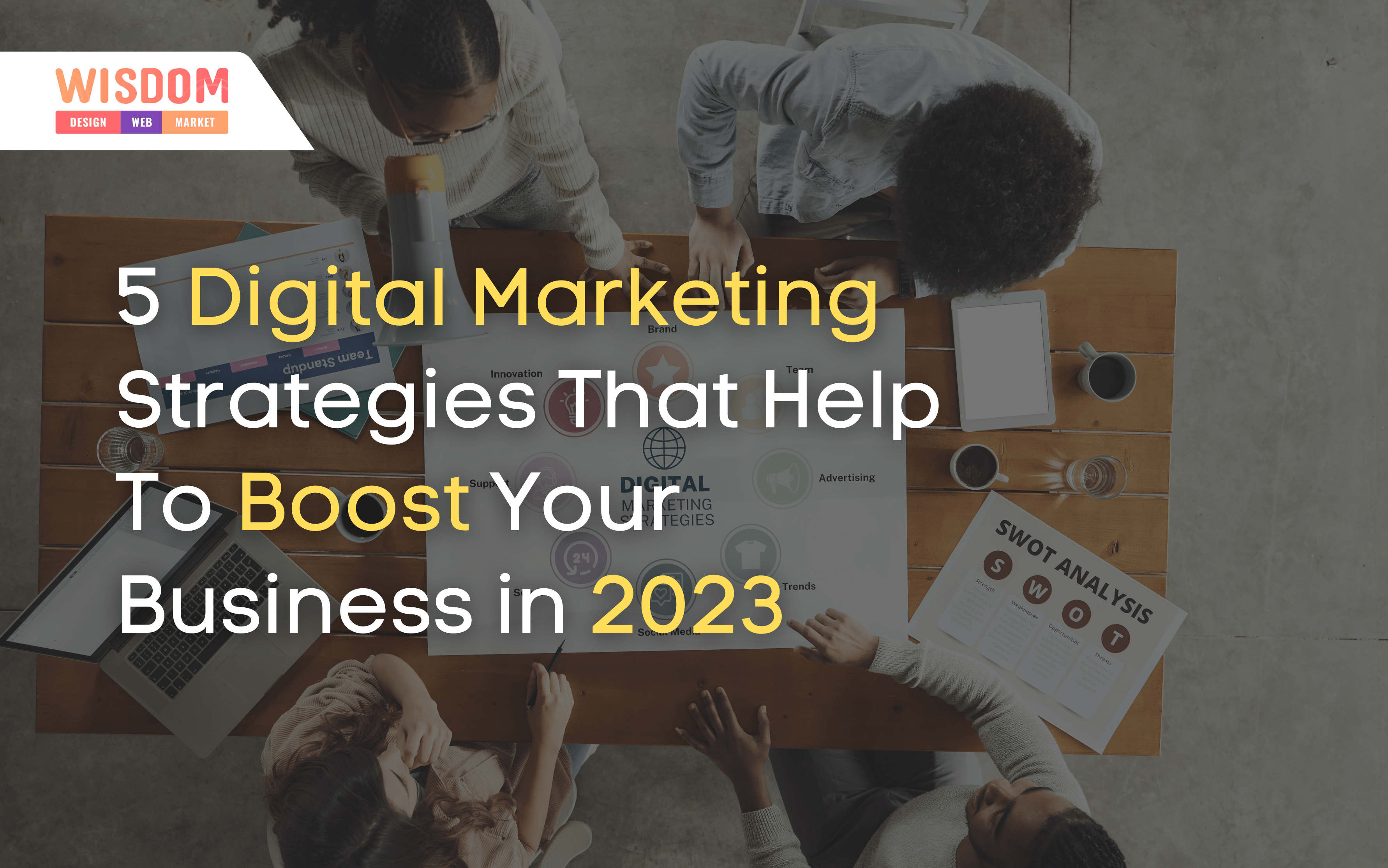 5 Digital Marketing Strategies that Help to Boost Your Business in 2023 
Businesses that want to boost their online presence in 2023 need to know about crucial digital marketing strategies. Companies, organizations, and many other brands who want to expand their business presence in Dubai want to target the right audience; digital marketing is essential for them. 
Digital marketing is key to reaching a vast audience, expanding brand awareness, and helping many businesses drive more sales. Many digital marketing agencies in Dubai, UAE, create solid strategies for businesses to stay up-to-date with trends and boost their progress. This article discusses the 5 digital marketing strategies that assist numerous businesses to thrive in the digital landscape. 
Search Engine Optimization (SEO):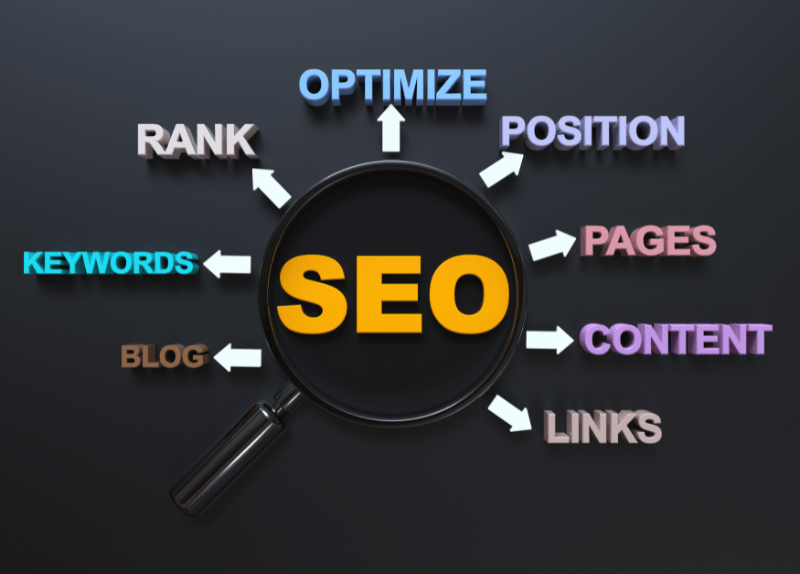 SEO is the main key to any successful digital marketing strategy. Search engine optimization includes optimizing the website content, using high volume and less competitive keywords in the content, URL, and headings to target the right audience. It involves optimizing and ranking your website higher in search engine result pages (SERP). When your website gets ranked on Google's first page, you are more likely to get search queries from potential customers and to attract organic traffic. 
Top Aspects of SEO that Need to Be Focused on: 
On-Page SEO:
 In this aspect, an SEO expert or digital expert agency focuses on your website structure, such as web content, meta title, meta description, tags, URLs, and relevant keywords, to make it search-friendly. Moreover, on-page SEO also focuses on the website's speed, load time, and responsiveness on desktop and mobile. 
Keywords Research:
Strong keywords are the pillar of SEO content; without SEO keywords, it is impossible to rank a website. Analyze and research strong relevant keywords and optimize them in content, URLs, and wherever else they are needed. 
 There are many different tools, like Semrush, Ubbersuggest, Ahrefs, and Google Keywords Planner, that help you find the right keywords according to the search terms. 
Off-Page SEO: 
Off-page SEO is another important factor in ranking your website and making it reputable in search engine results. Strong and high authority backlinks create a good search reputation and enhance trust and citation flow in search engines. 
 Instead of linking to many websites, it is suggested to focus on quality instead of quantity. However, it focuses on links from highly authoritative sources. 
Local SEO: 
Businesses need to optimize their websites for local searches as well. Create a Google My Business account, add your business listings there, increase your business reviews, and make sure your provided information is accurate and consistent across the web. 
Content Marketing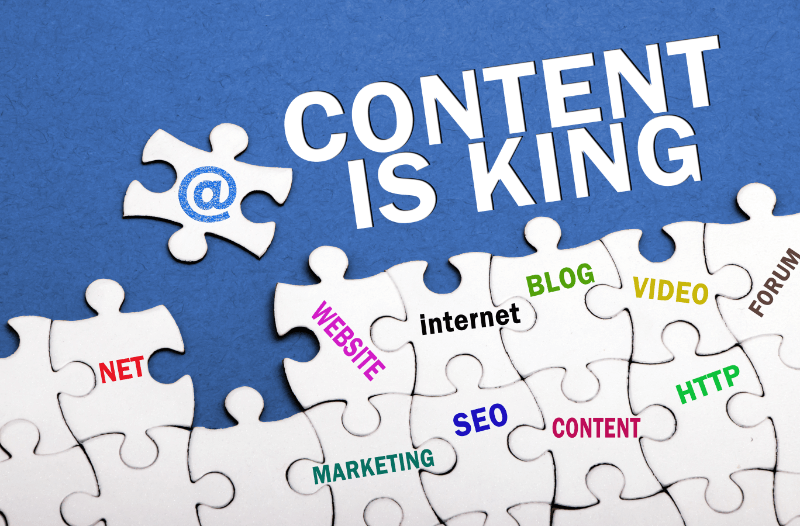 Content marketing is another crucial digital marketing strategy. Content is king in SEO and digital marketing. Unique, valuable, and aesthetic content helps to attract and engage potential customers and target the right audience. Content can be in various forms, like videos, infographics, podcasts, and blog posts. 
Crucial Aspects of Content Marketing: 
Define Your Audience: 
Create content for your relevant and targeted audience and gain their trust. Understand the demands of your audience, their needs, and their interest criteria. Build content that addresses all these aspects to develop yourself as a valuable resource. 
Quality Matters Over Quantity: 
It is not mandatory to post articles and blogs on a daily basis. Pay more attention to building high-quality content that provides value to your content. Be more productive and create quality content because sacrificing quality for frequency can be more counterproductive.  
Content Promotion: 
Don't just post your content and leave it on the website; promote it as well. Share your content on social media accounts and other marketing channels to reach a wider audience. 
Social Media Marketing: 
Social media marketing has become the most powerful tool for businesses to connect with their audience, raise traffic on their website, and create strong brand awareness on digital channels. It is necessary to choose the right platforms and marketing tactics when implementing a social media strategy that aligns with your desired targeted audience and business goals.  
Email Marketing: 
Email marketing is another important and effective digital marketing factor to nurture more leads. It permits you to send directly personalized content to potential clients, promote the latest product or any discount, and send brand-new product newsletters to your customers.   
Moreover, email marketing is a valuable tool for developing relationships with customers and driving more sales. 
Pay-Per-Click Advertising (PPC): 
Pay-per-click advertising is a measurable and focused form of digital marketing that can produce immediate results. Platforms like social media advertising and search campaigns like Google advertisements allow you to create an ad for the relevant audience, target them with keywords, and set a bid rate to appear on search results and achieve marketing goals.
PPC Strategies that Need to be Considered
Keyword Research: 
Conduct high-volume and less competitive keyword research to identify the most cost-effective and relevant keywords for your business. This helps you reach relevant and potential customers. Moreover, it maximizes your advertising budget. 
Landing Pages and Ad Copy:
Create compelling ad copy that is relevant to the keywords and the community you want to target. Make sure the landing page you provide in the ads is responsive and user-friendly. 
Budget Management:
Set an ad budget that aligns with your marketing campaign goals and regularly monitor the ad progress to optimize performance and enhance ROI.