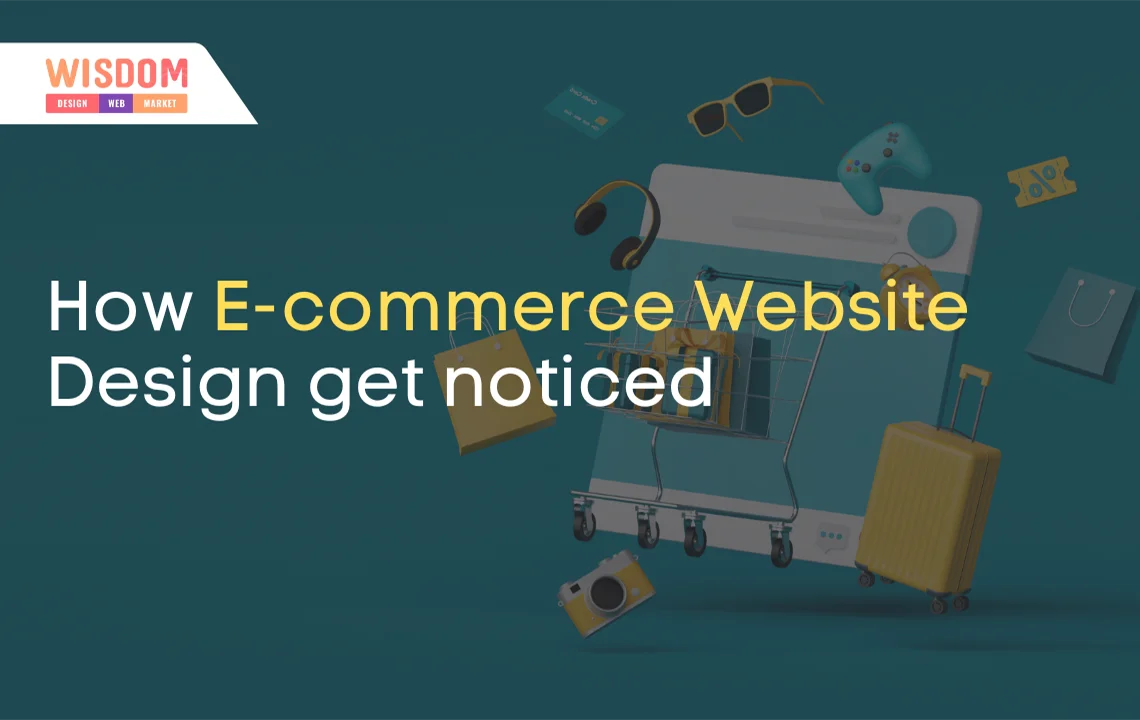 How E-Commerce Website Design and Development Get Your Site Noticed!
In this modern era where everything is roaming around the internet, where a business is flourishing more online, and dealings are made worldwide through websites; good
e-commerce
website design is getting crucial for turning website visitors into customers. UAE is one of the most popular cities when it comes to shopping, but some people couldn't afford to travel and want to have every latest luxury in their houses sitting miles away. This designing and development are improving globally like
 ecommerce website design Dubai
 is setting a new trend in online shopping and capturing more traffic on their websites.
Why There Is A Need to Design An E-Commerce Website?
This epoch is not like the past era; many things have changed now from lifestyles to the shopping approach, choices, trends, and fashion. People prefer online shopping more than stepping out of their houses and standing in long billing lines for hours. Therefore online business is getting more attention, and e-commerce websites are getting more viewers and customers. In this competitive market of e-commerce, if you want to flourish your online business, a professional e-commerce website plays a vital role. If you need to achieve more success with your online presence, you need to get more audience to your website, by professional web designing and development you will perceive more interest and attention n of your loyal customers. Like e-commerce website development UAE is setting a remarkable trend in web designing and online business.
Importance of Web Designing and Development
It's no surprise that the e-commerce industry has evolved to a macro level. Website designing helps you to achieve tremendous results by creating a customized and responsive site for the clients. Web designing has a strong impact on on-site development. Some of the features that make web designing useful and important are:
Well-labeled navigation bar
Visual characters and content
Uniformity of site elements
Engaging the audience
SEO optimization
Tips to Create an Effective E-Commerce Website
Ideally, the design and development of your website will make a purchase and sales process quick and efficient. No matter how good you are at advertising your brand, you could be losing, customers, if your website is not SEO optimized and up-to-date. By following some of these effective tips, you can get your site noticed.

Design a Simple Website:

Simple and unique content on websites is more appealing than visually multifaceted and complex content. You should consider simplifying content as much as possible. Just take out all the unnecessary content and information and use a simple theme that advertises your product in a better way.

Keep Your Viewer in Mind

You should keep the user in mind while making any decision you make when it comes to your e-commerce website design and development. User experience is paramount to turning your visitors into potential customers and turning those valuable customers into repeat customers.

You Should Be Sincere While Advertising on the Website

You must be honest and truthful while pricing, advertising, and describing features. You will lose your customers if they get the opposite of what is advertised. Most of the time, the colors and features in the picture differ from the actual product which results in losing customers. Don't try to hide the information or make it difficult for the viewers to find all the hidden charges, shipping costs, and total costs. This is the tip that will make your website visitors trust you, and they don't feel that they are being deceived or tricked.

Use Quality Pictures and Vibrant Illustrations

In the long run, to get more traffic for your site; you need to design a beautiful and attractive store with quality pictures. Illustrations can be tremendously helpful when it comes to making your website unique and stand out among the other websites. It will bring vividness and uniqueness to your online page.

Mobile-First Approach

This era is the era of IPads, mobile phones laptops, etc. mobile phones are the most common gadget for browsing websites. Make sure the website content is designed and developed in a way that it can be easily viewed on small screens.
The world of web designing and development is evolving at a faster pace. The trends of creating an attractive and noticeable website are coming and disappearing like the tides and seasons. With the use of advanced technology,
SEO optimization
, and cutting-edge tools you can attract more traffic to your web pages. Whatever web design you choose, make sure that it focuses on improving the user's experience. However, it's better to look for a professional company that offers the best services for eCommerce website development in Dubai.